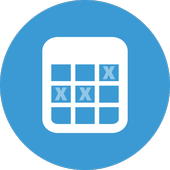 Everyone in your organization, including yourself, needs holidays and other types of extended periods of absence, such as when you get sick, or having a baby. We know that planning your work well around absence can be tricky. After all, your work will go on regardless of who has time off. So how do you plan your work around leave and absence?
We developed the functionality that supports your needs surrounding leave and absence which is now included in the core HR features of Microsoft Dynamics 365 Human Resources. We will continue offering this service but on the front end only.
The Leave & Absence functionality enables all of your employees to submit a request for any type of leave from either desktop or mobile devices. The submitted request is sent to the correct team manager for approval or denial, if applicable. That means that your managers will be able to oversee when everyone within their teams have time off and plan the work accordingly to prevent shortages of staff.
Each leave request is registered within your HR system and coupled with the personal details of the employee submitting it. Each employee can track their own submitted request and see the status results. This will free up much of your time by giving your managers clear overviews of who they have on hand at any one time.
Employee Lifecycle Support
Employee management
Employee development
Workforce management
Efficiently request and approve leave and absences
Supports all types of leave and absence registrations
Configurable to meet the requirements of individual legal entities or countries
Supports multiple leave and absence requests per employee
Real-time analytic reporting and insights