Our team can integrate the standard HR solution and increase functionality through our modular approach to meet your needs
Once we have determined your needs together, we can start integrating! Our Best Practice Approach allows for a system that will suit your needs perfectly. We will collaborate and align every step of the way so that you know exactly what we are working on. Our Web Apps are This will ensure that your HR solution is perfectly structured and streamlined.
We offer a fully modular approach to the HR solution. We can implement Microsoft Dynamics 365 Human Resources and determine, through a fit/gap analysis, what additional solutions your organization will benefit from even more. This way we will build up your HR solution together and increase the functionality of the standard out-of-the-box Dynamics 365 Human Resources solution to support your workflows entirely.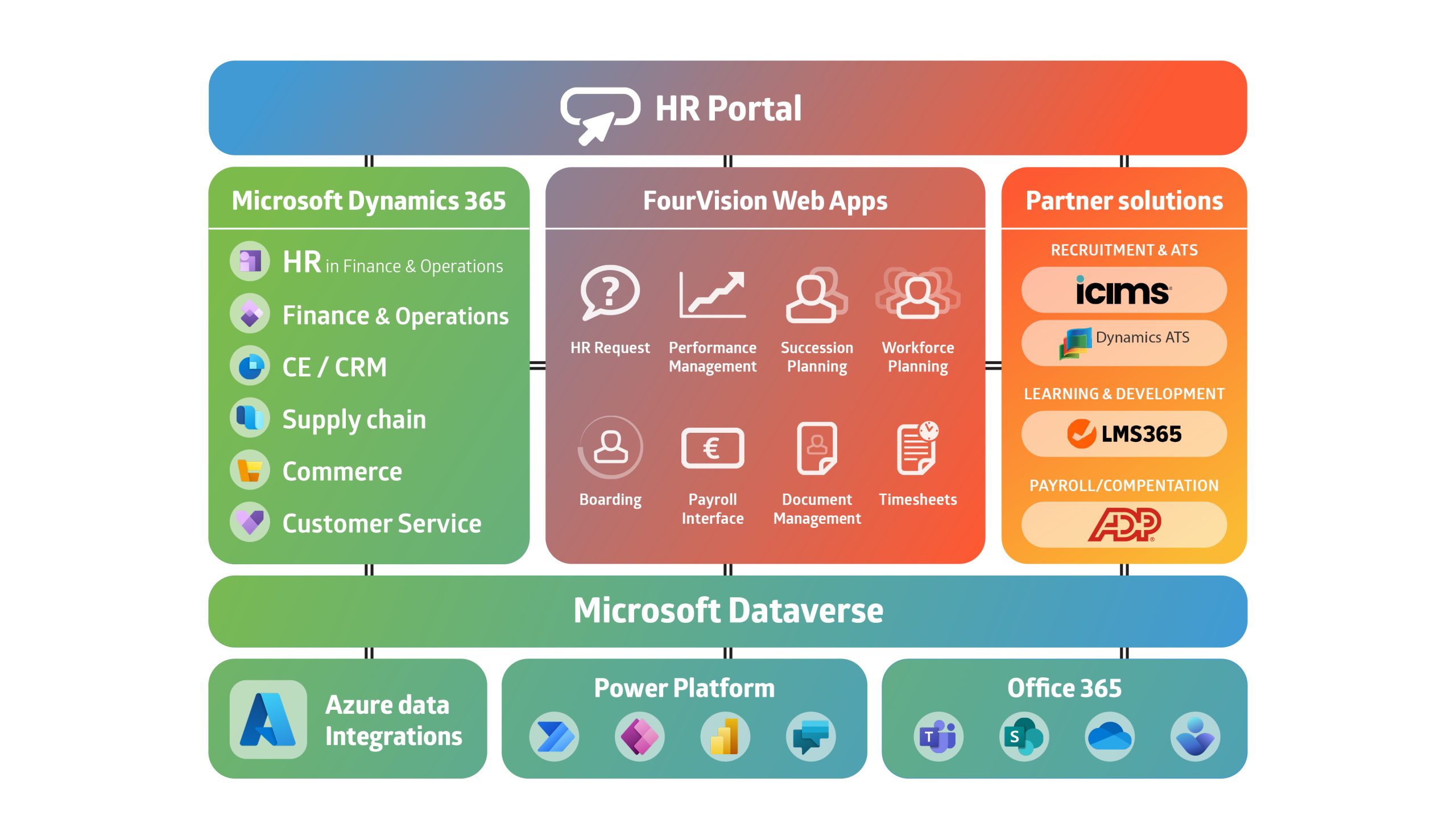 Recruitment
Hiring
Employee Management
Employee Development
Workforce Management
Recruitment
One Stable Journey
When it comes to finding new talent, you want to make sure that you hire top talent for your company. We have the solutions to create one fluid candidate experience. Your recruitment will be more structured and streamlined, giving new hires a good first impression of your organization. You will be able to relieve the new prospective employee of any hassle with documents of paperwork. We support the entire candidate experience process from prospect to employee without any hassle or extra paperwork for both the new hire and your HR department.
Facilitate the Recruitment Process
We assist you in making the recruitment process pleasant for you as well as new potential candidates. We know how to shorten the employee hiring cycle, simplify a candidate's journey and secure top talent for your organization. By ensuring the recruitment process is implemented into your HR system, we promise your hiring procedure is as efficient as can be. In fact, the process will start from the moment the candidate's resume is submitted.
Our Solutions

Hiring
Employee Management
Employee Development
Workforce Management
We will integrate your perfect HR solution together