Transform and Optimize Digital Human Capital Management Processes
We are ready for the future, are you? We can lift your company into the future and streamline your HR processes, making backlogs a thing of the past. The Web Apps are easy to implement, fully integrated into the Azure Cloud environment and specifically designed to transform your HR processes into one single efficient workflow. This will structure and streamline your workforce and relieve your HR department of a lot of stress.
The bigger your company the more you will need to organize and stay on top of your resources to reach your full potential. Your resources do not just include your personnel although they make up a large part of it.
Our solutions combined with Dynamics 365 Human Resources allow you to easily keep track of how your employees spend time, how many expenses they have, how well they develop, if you have talent ready for potential succession, or if they are well.
In addition, your staff needs resources to be able to do their jobs well. Consider assets such as a lease car, company laptop, phone, and login details to access important files.
All of this will be easy to track with our combined and fully integrated solutions.
Keep your Workforce Management organized with our useful capabilities
Timesheets
Expenses
HR Request
Document Management
Performance Management
Boarding
Workforce Planning
Succession Planning
Leave and Absence
Payroll Interface
Timesheets
We can help you monitor and analyze how your staff spends your time. This will help you organize and plan your resources accordingly.
Our Timesheets Registration Web App will give you;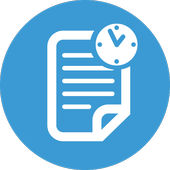 Real-time insights with Power BI
Direct export lists of billable hours
Learn more about Timesheets
Expenses
HR Request
Document Management
Performance Management
Boarding
Workforce Planning
Succession Planning
Leave and Absence
Payroll Interface