The Web App for Off-boarding, Cross-boarding, and Onboarding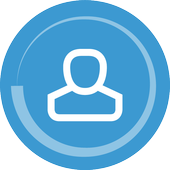 Your employees should feel welcome from day one. We know that starting a new job can make your new hire nervous while simultaneously causing stress for your staff to ensure everything is ready and in order for the new person to start their position within your organization. That is why we created our Boarding Web App for Microsoft Dynamics 365 HR and F&O; to help you make your new employees feel welcome from the very beginning.
If you remove the prefix 'on' from Onboarding then it becomes clear that this App can also be used to support situations where Boarding can aid in employee retention. Consider situations in which your employees remain with your company but change positions; e.g. promotions, moving to a different location/entity, transferring to another department. We would refer to these changes as Cross-boarding. This will introduce your worker to their new location or position without any stress involved.
A final transition that a worker undergoes is when they leave your organization; or, Off board. If you can give your employees a positive Off boarding experience then they will remain positive about your organization. As a result, they are more likely to recommend your company to people in their environment who are considering a change. In addition, the Off boarded employee could be more inclined to return to your organization after gaining extra skills and experience elsewhere.
Our Boarding Web App allows you to create templates that outline tasks for any employee, specified to their position within your organization. You can configure various templates, known as Guides. This part of the Boarding Web App helps your employees complete tasks necessary to for each of the three Boarding processes.
There is a checklist of activities available for the worker in all of the stages of the boarding process. It is possible to assign current employees to the checklist if they should complete tasks to help with the transition processes. Think about IT creating accounts, Marketing handing out company clothes, or the HR team registering changes. All integrated with the Human Resources module of Microsoft D365 (Finance & Operations).
This helps the employee and the HR team keep track of what is being checked off, leaving your team ready to help while being able to continue their day-to-day work.
Most importantly, our Boarding Web App sets up your employees for long-term success and retain a positive feeling about your organization.
Employee Lifecycle Support
Hiring
Employee Management
Retiring
Create templates that outline specific tasks
Simplify your Boarding process
Create personalized Onboarding, Cross boarding, or Off boarding Guides
Relieve your staff of any stress during the entire Boarding process of the employee lifecycle
Full integration with Microsoft Dynamics 365 Human Resources and Microsoft Office
Request a Demo or Contact Us