All-in-one Applicant Tracking and Hiring software.
Seamlessly integrated with your HR process.
iCIMS Reseller and Service Partner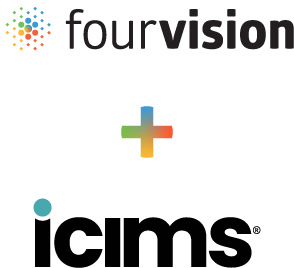 FourVision is an official iCIMS reseller and service partner for the iCIMS Talent Cloud solution.
Not only do we implement the iCIMS' 'Talent Cloud' solutions like ATS, Offer Management and Onboarding, we have added it to our end-to-end HR portfolio, which enables you to work uninterruptedly with iCIMS, Microsoft Dynamics 365 HR and F&O (HCM), and FourVision's Web Apps.
Attract and Manage your candidates with iCIMS Talent Cloud capabilities
Applicant Tracking System (ATS)
With a constantly shifting recruiting landscape, it is important to have the right tools helping you organize candidates. Whether you are hiring hundreds of people locally, or thousands worldwide.
iCIMS Talent Cloud's ATS will assist you in providing the best candidate experience, from the first review, to interviews, assessments and job offers.
Automate talent acquisition;
Find and match the right people quickly;
Manage the entire recruitment lifecycle efficiently;
Reduce job advertising costs;
Create and grow your talent pool;
Reach candidates anytime and anywhere.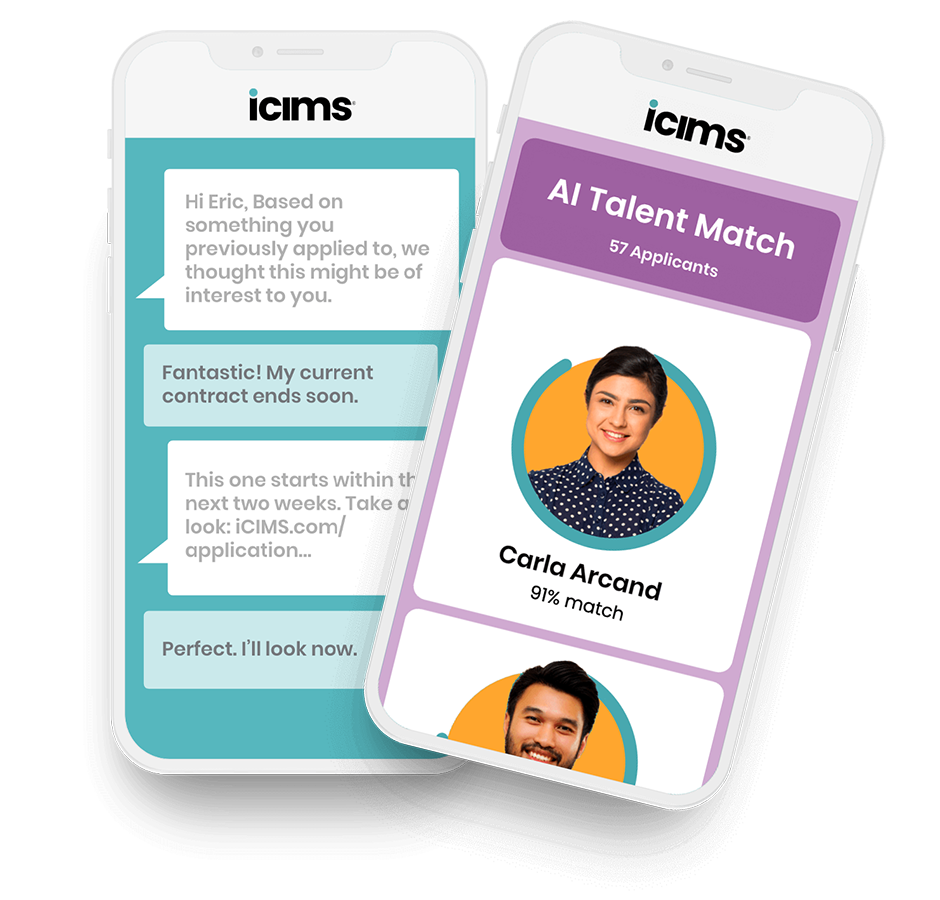 Accelerate your hiring process with iCIMS Talent Cloud. Offer Management allows you to create personalized, timely, accurate and compliant digital job offers. Keep your candidates engaged and help them accept jobs faster.
iCIMS Offer Management helps you to:
Efficiently create and manage job offers;
Personalize the job offer experience with content;
Scale and streamline your hiring process by automating tasks;
Reduce compliance risk and ensure accuracy in job offers;
Empower candidates to view, review, accept offers on any device.
iCIMS Talent Cloud's employee onboarding solution helps you to simplify and automate your onboarding processes. When you choose to implement iCIMS Talent Cloud together with the Dynamics 365 HR module, we offer our own Boarding Web App to bridge the functionality of both systems.
iCIMS' Onboarding solution helps you to:
Streamline and automate employee onboarding processes;
Maximize engagement with new hires and help them get on track quickly;
Assign activities to the new hire before their first day;
Curate content for new hires, including welcome videos and documents related to their job;
Easily sign and deliver documents with electronic forms;
Track the new hire's progress and get alerts;
Maintain compliance administration.
And that's not all! You can also use: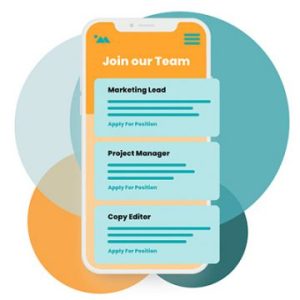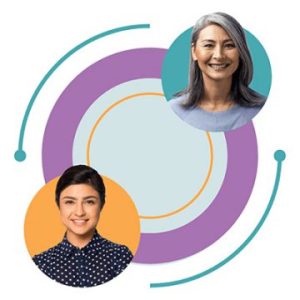 Customer Relationship Management (CRM)