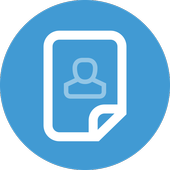 We know that storing documentation about your employees is key to good employee and workforce management and development. Necessary documentation varies from personal details such as a copy of identification to newly acquired certifications. What is most important is that you are able to store any type of document safely. We can help you set up your HR system so that your teams are connected through cloud-based secure storage. In other words, your managers will be able to review any documents related to the employees in their teams and your employees can personally update new documentation at any given time.
We have found a way to increase functionality of the Microsoft Dynamics 365 Human Resources Core HR Documents with our Document Management Web App. The App ensures that any and all documents are linked to the correct individual employee from the moment you decide to hire and onboard them up until the minute they retire. It is important to keep the documents accessible, as well as updated, at all times.
In the candidate and hiring stages, Document Management supports the collection of necessary documents for you to be able to make an offer and give you an overview of what information is missing right away. This ensures the completion of an employee's profile.
During the Employee Management lifecycle, it is important to keep all documents on a regular basis (e.g. passport renewals, etc.). This can be tricky to keep track of, so we have added the option to add reminders to notify you whenever a document is about to expire. Similarly, employee development and workforce planning benefits from having the Document Management Web App as it will give you a clear overview of whom you might need to undergo training and receive (new) certification.
Your employees can update their own documents with new certifications and set reminders of when it is time to renew them, if applicable.
Employee Lifecycle Support
Recruitment
Hiring
Employee management
Employee development
Workforce management
One central location to store all HR-related documentation
Store all documentation by specified categories
Create configurable templates and documents
Receive notifications of document expiration dates
DocuSign integration
Desktop and mobile access
GDPR compliant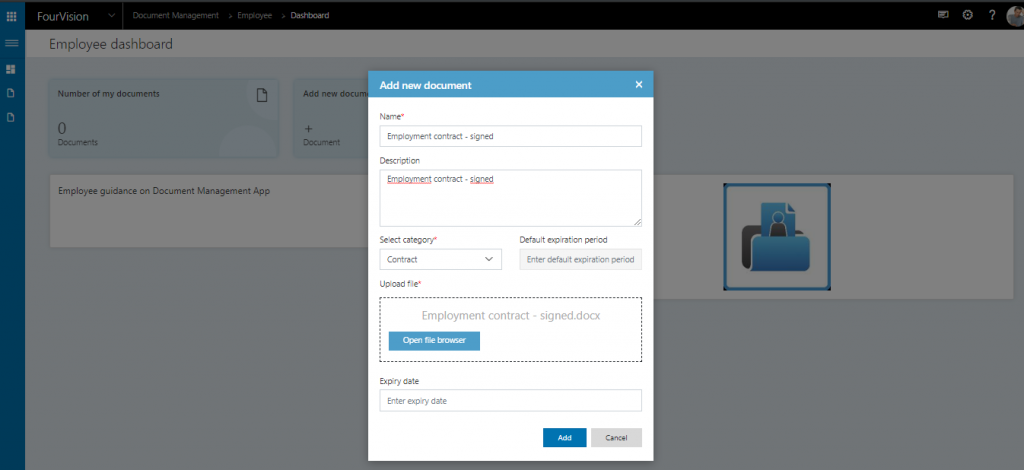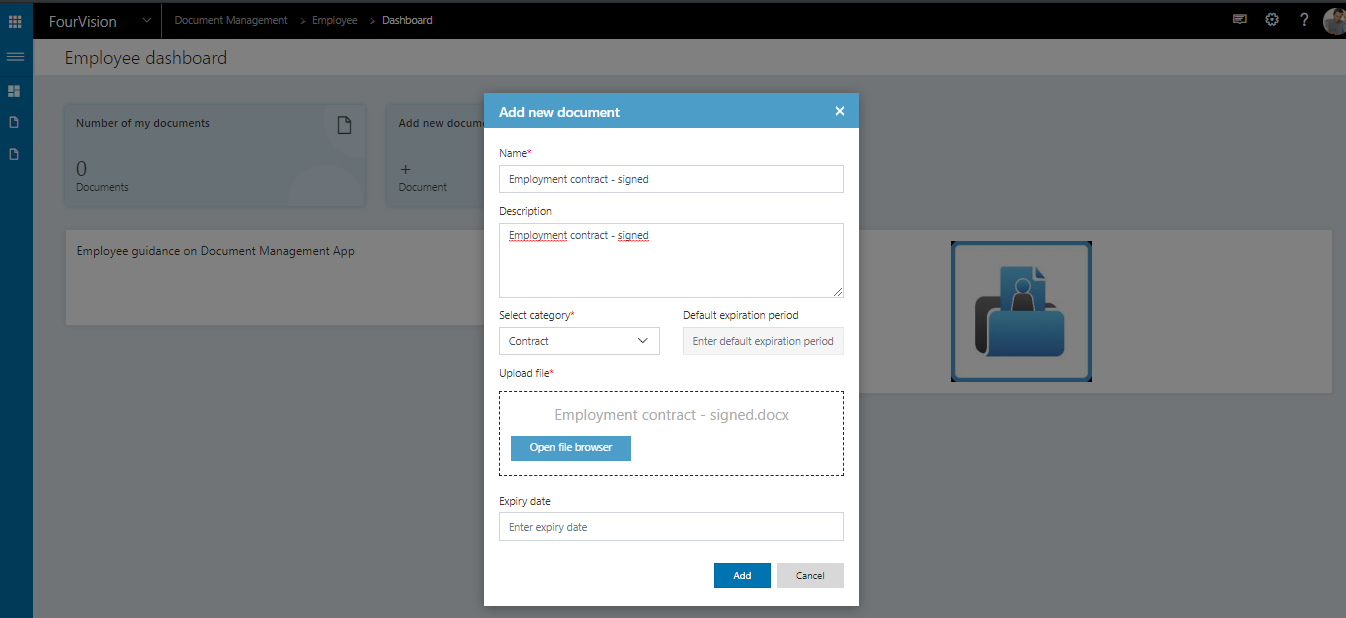 Request a Demo or Contact Us