Transform and Optimize Digital Human Capital Management Processes
We are ready for the future, are you? We can lift your company into the future and streamline your HR processes, making backlogs a thing of the past. The Web Apps are easy to implement, fully integrated into the Azure Cloud environment and specifically designed to transform your HR processes into one single efficient workflow. This will structure and streamline your workforce and relieve your HR department of a lot of stress.
Hire your talent and prepare your organization for the future
Hiring Manager Experience
Once a candidate becomes an applicant, whose profile and skill set you believe your organization will benefit from, the hiring process starts. The personal data collected in the candidate stage should be completed and transferred into employee data so that they will be added into your Core HR system.
You can enter the new data into Dynamics 365 Human Resources directly. However, the data is stored in a variety of screens in the application. To structure this process, we have introduced the 'hire form' in our HR Request Web App. The App collects the necessary data from Dynamics ATS (or another ATS system) and presents it into one single structured 'hire form.'
The information in the form can be completed and routed through your organization to get checked and approved where necessary. You determine which employees have access to what stage of the route depending on their role in the hiring process. This will prevent unauthorized showings of private data.
Once the data has been completed, all it takes is one push on a button and the final step of the workflow is approved and the data transferred into your Dynamics 365 Human Resources Core HR system.
Onboard Your New Employee
Once the person has gone through the recruitment process, it is time to give them a warm welcome into your organization. Studies show that a good onboarding phase results in employees staying with those organizations longer.
With the (on)Boarding Web App, you can create a series of activities including videos, links, and pictures to introduce your employee to their new workplace and colleagues. The guide allows you to link activities to your current employees depending on their role within the onboarding process. These activities include arranging things, such as laptops, keys, phones, or other office equipment for the new employee to get the best start.
Take a look at our best Hiring solutions!
HR Request
Document Management
Boarding
iCIMS Talent Cloud
HR Request
HR Request can structure, relieve, and streamline all of your personnel's submissions to your human resources department and support each of the different stages of the employee lifecycle.
The Web App can automate regular administrative tasks, such as;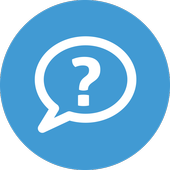 Hiring support with flexible Hire forms
Requests for updating personal data
Support of a shared HR service center
Common HR transactions
Payroll changes
Support for job transitions
Support for Offboarding employees
And, it is fully integrated with Microsoft Dynamics 365 Human Resources as well as GDPR compliant.
Document Management
Boarding
iCIMS Talent Cloud