Transform and Optimize Digital Human Capital Management Processes
We are ready for the future, are you? We can lift your company into the future and streamline your HR processes, making backlogs a thing of the past. The Web Apps are easy to implement, fully integrated into the Azure Cloud environment and specifically designed to transform your HR processes into one single efficient workflow. This will structure and streamline your workforce and relieve your HR department of a lot of stress.
Manage your team at the touch of a button
Managing a team, or your entire organization can be a difficult and time-consuming task for your managers and HR professionals. They will have to keep track of each individual employee's attendance, absence, training, succession potential, and, of course, keep track of any changes made to their personal or professional details. We have not only found a great way to automate the employee lifecycle management, but also made it self-serviceable.
We can implement and enhance Dynamics 365 Human Resources to ensure automated workflows to keep track of where your staff is, how they are doing, and what their potential is for your organization.
See our tools for organized and streamlined Employee Management!
Timesheets
Expenses
HR Request
Boarding
Document Management
Health & Safety
Succession Planning
Leave and Absence
Timesheets
We can help you monitor and analyze how your staff spends your time. This will help you organize and plan your resources accordingly.
Our Timesheets Registration Web App will give you;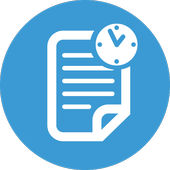 Real-time insights with Power BI
Direct export lists of billable hours
Learn more about Timesheets
Expenses
HR Request
Boarding
Document Management
Health & Safety
Succession Planning
Leave and Absence