Transform and Optimize Digital Human Capital Management Processes
We are ready for the future, are you? We can lift your company into the future and streamline your HR processes, making backlogs a thing of the past. The Web Apps are easy to implement, fully integrated into the Azure Cloud environment and specifically designed to transform your HR processes into one single efficient workflow. This will structure and streamline your workforce and relieve your HR department of a lot of stress.
Structure and streamline your recruitment process
Supporting your Recruitment Process
You want to prepare your company for the future. That is why it is important to hire top talent and give them the best candidate experience possible. Ensuring that your potential new hire gets a good first impression of your organization and your business culture.
We can relieve both your new hire and HR department of any hassle associated with an entire recruitment process. Your recruiters will not have to spend a lot of time manually sorting through the applications that come in with each new vacancy.
To be able to help you and support your end-to-end recruitment and hiring process across various industries and different types and sizes of organizations, we have partnered up with three other companies. As a global Microsoft partner, we are able to help you with the implementation of the LinkedIn Talent Hub. This solution is most suitable for small companies with less than 1000 employees. The Talent Hub is already available in the US, Canada and soon in the UK and Australia as well.
Our next partnership is with Dynamics ATS. This solution is globally available. We recommend this system for small to medium sized organizations. Dynamics ATS is the Applicant Tracking System (ATS) that can track the applicants after they applied to vacancies. Listing open vacancies on your website and inviting people to apply gives you the best results. Open applications turns prospective new talent into an applicant and ensures they are tracked in Dynamics ATS.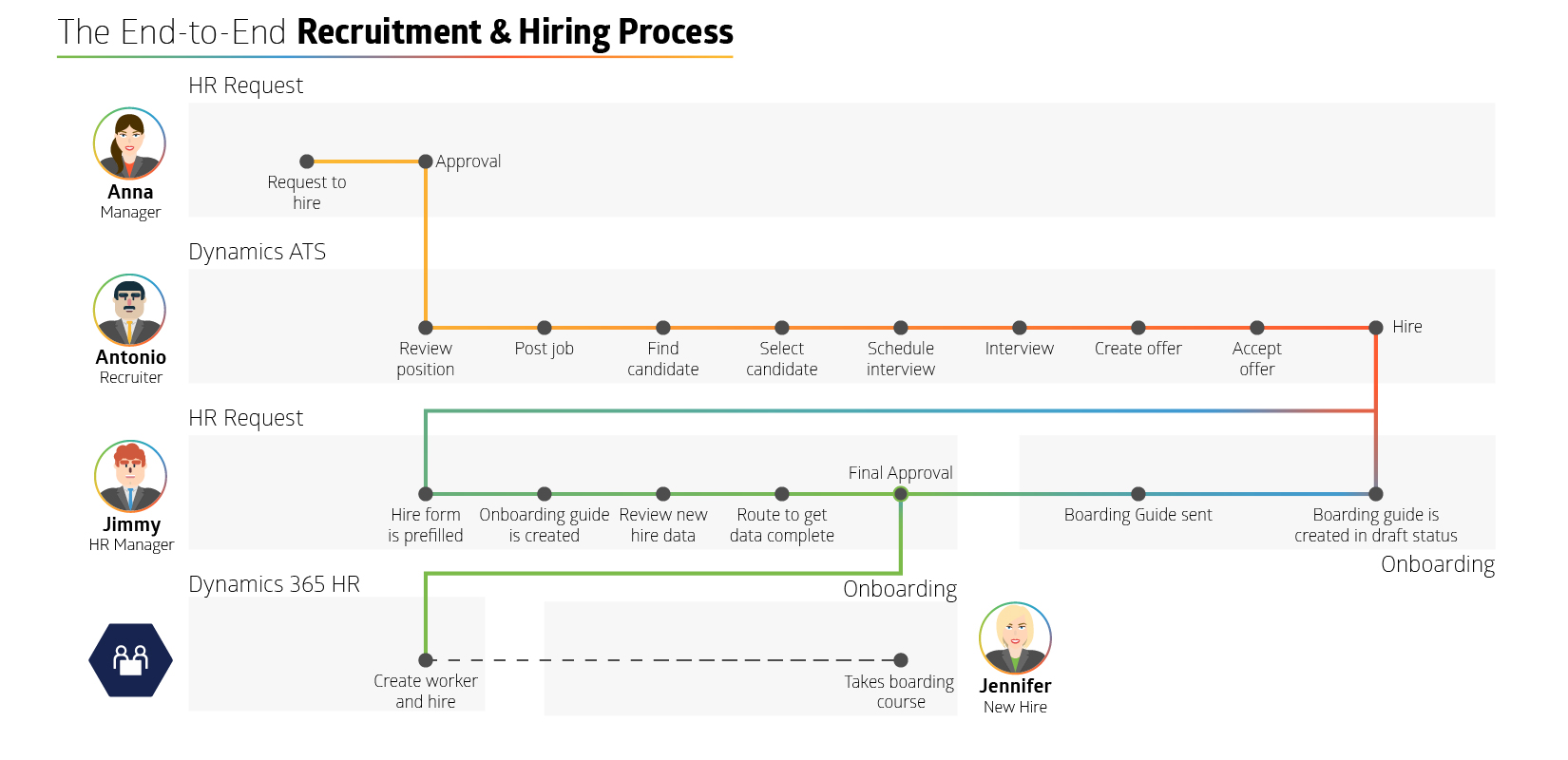 Thirdly, we partnered up with Phenom People so that we can also support large enterprises with finding the best talent. Phenom People guides prospective talent through your website to give them an impression of your company culture. In addition, the latest technology, such as AI, is used to track the prospective candidate's profile and cross-reference it with your open positions to suggest the best matches.
Our HR experts can help you refine your Recruitment process and apply the best solutions for your company as a result of our best practice approach. Working together has allowed us to combine our expertise and experience to translate the products into a completely integrated solution from candidate, to applicant, to new worker. Giving your new talent the best possible experience in all stages of their journey to becoming part of your organization.
Do you need more detailed information regarding our Recruitment solutions?
Phenom TXM
iCIMS Talent Cloud
Dynamics ATS
Phenom TXM
As partners of Phenom People, we support large enterprises to attract and hire the best possible staff for the future.
You will benefit from;

Automated initial selection of best-suited resumes for your vacancies
Recommended for large sized companies (+4000 people)
Integrates seamlessly with Microsoft Dynamics 365 Human Resources
Learn more about Phenom TXM
iCIMS Talent Cloud
Dynamics ATS