Partner Monday is our weekly series where we share insights of our partner network. Today we introduce Bald, FourVision latest partner. Bald produces high quality niche perfume and aims to empower women and girls around the world.
About Bald
Bald was founded in 2020 by two FourVision employees, Britt and Rebecca. If you are a customer or partner of FourVision, changes are that you have already met. Bald wants you to experience confidence on a day to day basis with their latest perfume 'Humble Brag'. The best thing has yet to come. Bald supports Strong Girls Projects with every sale. Every girl and young woman has the right for a better future.
We get up every day feeling confident, proud and strong. We want all women to feel that way no matter where in the world you are. To achieve these feelings, it is important to differentiate and position yourself. The sale of wonderful products goes hand in hand with social action. We are active in our mission to improve the position of women within society. We do this by inspiring women and bringing us all together. Bald gives you the tools to make every day your best day. Showcase what you are proud of! We support you!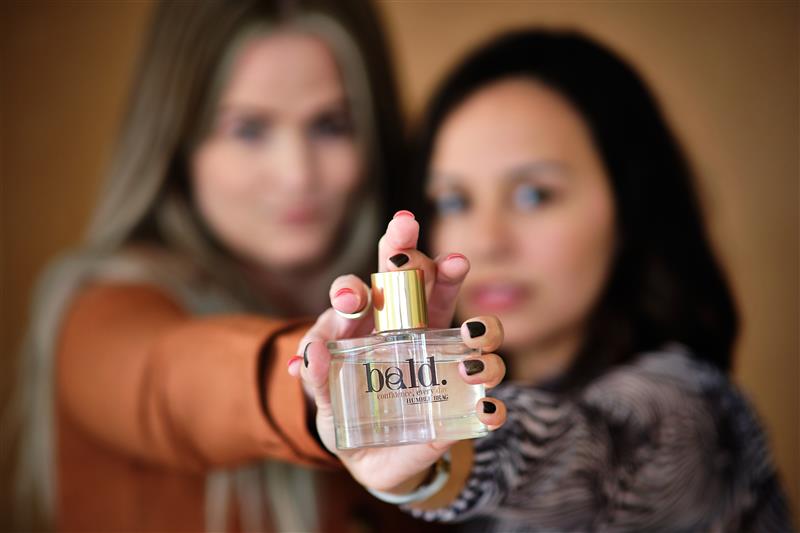 FourVision x Bald
FourVision supports Bald in their mission to create a world with equal rights and opportunities for girls and young woman all over the world. That is why FourVision decided to include 'Humble Brag' in this years Christmas gift box to all employees. "We fully support this initiative of two of our top employees!", said Bert Stegeman, CEO of FourVision. Be sure to check out Bald's website if you are interested in the perfume!