Employees come and go. Sometimes, an important employee leaves, which can leave a large gap within your company. As an HR employee or manager, you need to be sure your company has a worthy successor. But how do you know which employees are suitable for a promotion?
Box Talent Grid
The Box Talent Grid enables you to analyze your employees based on potential rankings, performance scores, location, risk factors, teams and more. The Box Talent Grid displays employee potential, employee performance, succession risks, number of successors and employee overview comparison.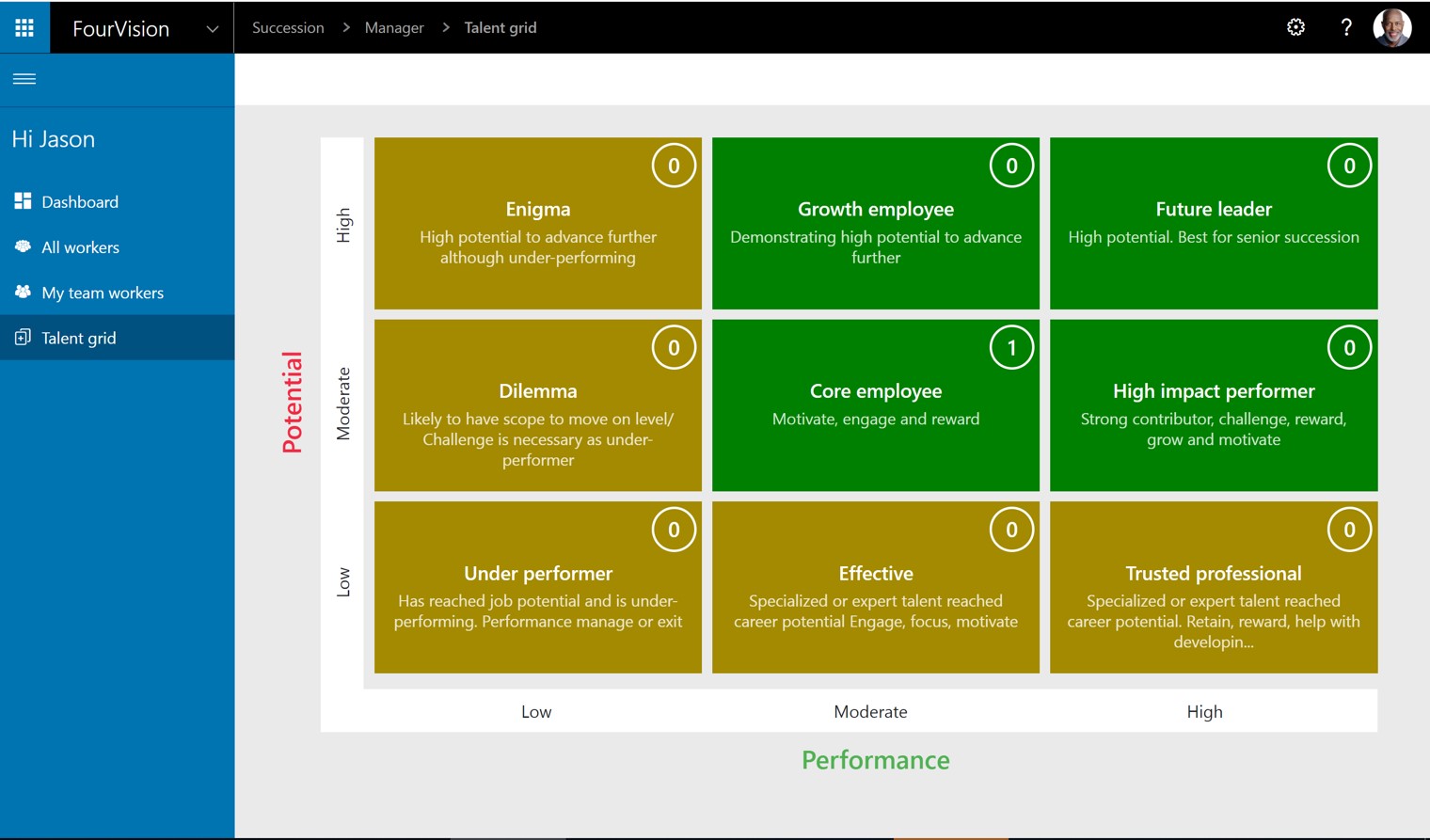 Future leaders are best suitable for promotions. With both great potential and performance, future leaders are often the best choice for a promotion. Underperformers within your company can be motivated by your performance manager to reach full potential.
But how does it work?
The Box Talent Grid is a feature of the Succession Planning Web App by FourVision. The web app is made for Dynamics 365 for Talent, which means it is integrated with the Performance Management Web App and the Workforce Planning Web App.
As soon as the Box Talent Grid has been filled out, the Succession Planning Web App rolls out 'Baseball card' statistics for every employee so you can make quick and informed decisions based on data. The Succession Planning Web App gives both team and individual statistics and enables leaders to find future business needs and development opportunities to accelerate future growth.
More information
Click here if you need more information about the Succession Web App by FourVision. You can request a demo by filling in the contact form below.