Ever since the beginning of the internet, Job Boards have been a thing. A Job Board is a website that can be used by employers to showcase their vacancies. Moreover, a Job Board is a place with frequent visits from job seekers. Examples of well known Job Boards are Indeed, Monster, Glassdoor and even LinkedIn. One of the pros of Job Boards, is that you can filter for specific industries and role types. This makes a Job Board one of the best places to look for new talent for your organization.
Why should you use Job Boards?
There are many benefits of a Job Board. Let's go over them.
Lots of traffic
On of the main pros to post your job on a Job Board, is because of the amount of traffic on the platform. Take LinkedIn for example. The platform has 706 million members. Even though not all members are looking for the next step in their career, many of them are. Also Job Board website Indeed shows some great figures. More than 180 million people look for jobs, research companies and post resumes every month.
Segmentation
Back in the old days, organizations would post their vacancies in newspapers. These newspapers had a great reach, but you can imagine that 95% of vacancies are just not interesting for a job seeker. Someone working as a Project Manager is probably not looking for a job as a Nurse or Lawyer. With segmentation, you make sure that only potential candidates view your job. This increases your chances of filling the vacancy, because you are showing it to the right audience. With LinkedIn for instance, you can target your Project Management job to the exact target group you want to reach. Are you looking for someone with 5-7 years of experience living in the Singapore area with a specific educational background? LinkedIn can target just this select group!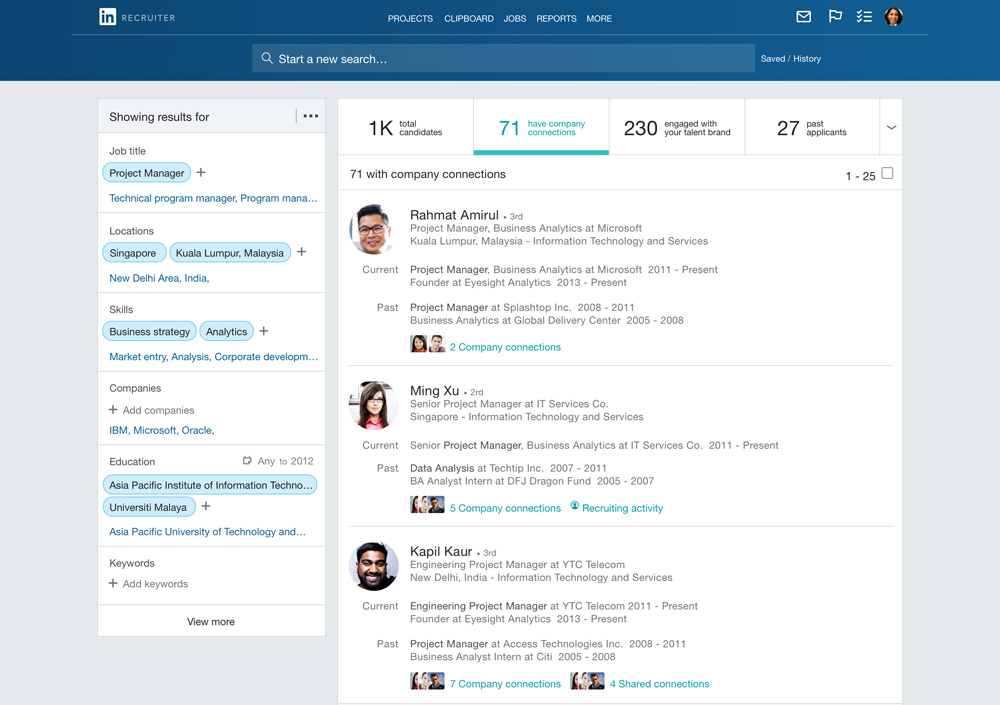 Employer Branding
Most Job Boards allow your organization to use Employer Branding. As an organization, this gives you the option to differentiate yourself from your competitors. Take our LinkedIn page for example. It gives potential job seekers the opportunity to view what our organization stands for. We all know the importance of a good first impression!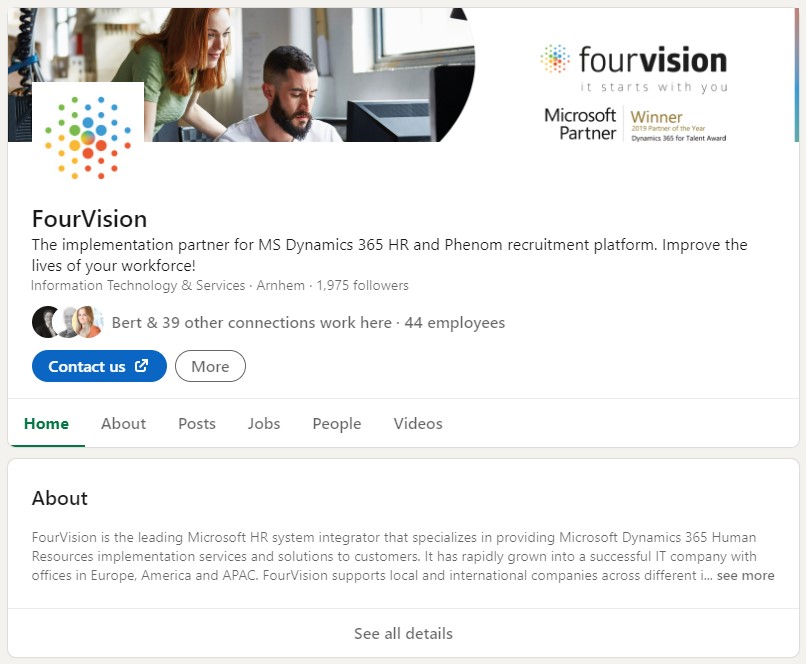 Things to consider when using Job Boards
There are also some things to consider when you're planning on using a Job Board.
The costs
Most Job Boards ask for a commission somewhere between hundreds and thousands of dollars per posting. This is a lot of money, but you should compare this with the money that you would usually pay for an external recruiter. In some cases, organizations pay these recruiters upwards of $20k per hire.
Alternatives
There are plenty of options to consider as an alternative or even as an addition to your Job Boards. Take a Career Site for instance. Phenom's TXM Platform consists of a Career Site based on Artificial Intelligence. Potential candidates can leave their resume behind on your website and the AI will do the rest. By discovering patterns, the AI will give the candidate an overview of jobs that fit his/her interests. The recruiter working in the CRM sees the AI's recommendations of the candidate that fits best. Get inspired by our career site!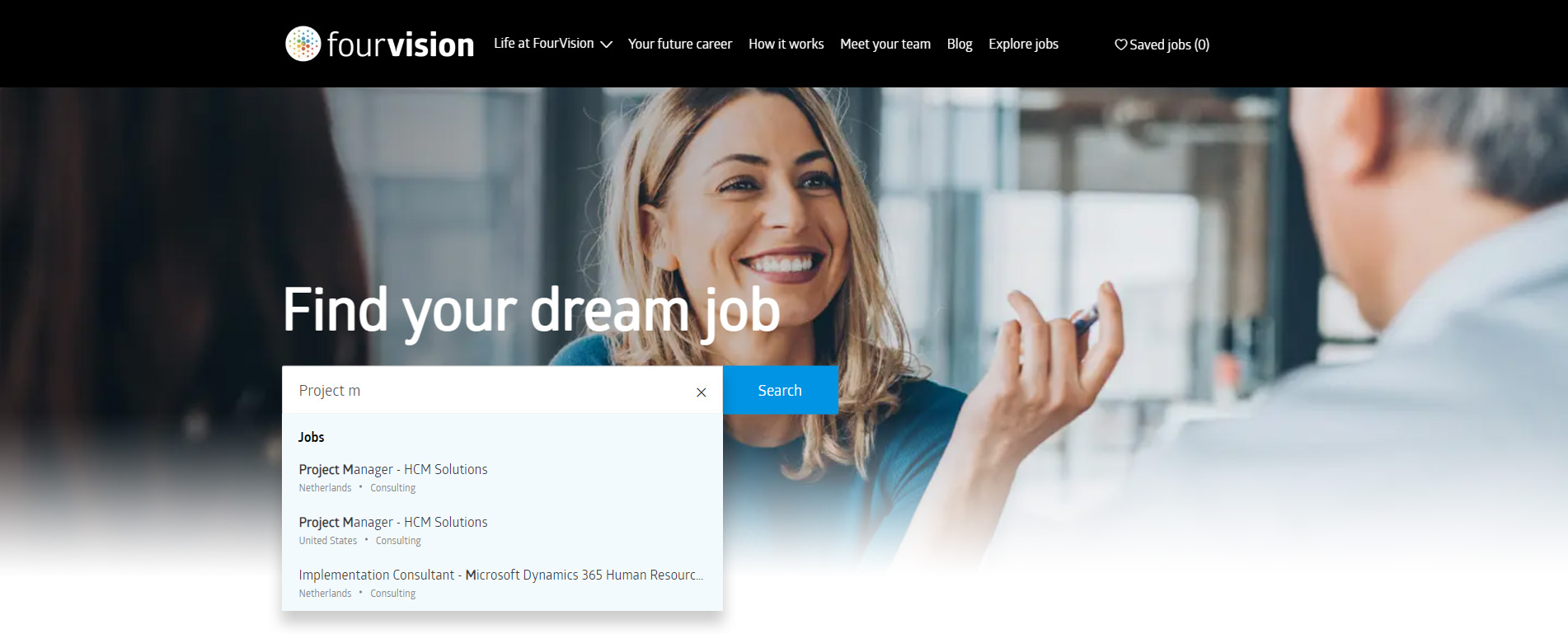 Using Job Boards
Now that you know all about the pros and cons of Job Boards, we can take a look at setting up your vacancies. We're giving you some advice so you can start.
Do your research
Carefully research your niche before you post your vacancies. There are thousands of Job Boards on the internet. You might want to consider placing your vacancy on one of these niche Job Boards. There are for instance, Job Boards specifically made for nurses, truck drivers, lawyers etc.
Check out your competition
See how your competitors are doing, but don't just mirror their strategies. Copying others will make you just another copycat, which disables your organization to claim a unique brand positioning. You can take advantage by searching for the Job Boards your competitors are active on. Use Google for this. In addition to this, you should also look at the benefits that your competitors are offering so you can compare. Maybe you need to offer more.
Use marketing
Right after you published your first vacancy, you want the world to see it. Instruments you can use are your corporate website, LinkedIn, blogs, email or maybe an internal Job Board. Why not look for talent within your organization?
A common strategy for online marketing is SEO. With Search Engine Optimization, you are giving your vacancy a higher ranking within search engines. This should draw more traffic to your vacancy.
Social media are also important for sharing jobs. Your LinkedIn page is being followed by people why might be interested in working for your organization. The same goes for your newsletter. Adding the vacancies to your periodic newsletters gives the vacancy a huge boost!
Filling in the Job details
Right after you followed the steps above, it is time to fill in the vacancy on the Job Board. Be sure to add as many detailed fields to the Job Board as possible. You want your vacancy to be narrow so only matching candidates will approach you.
Use a tone-of-voice that suits your organization. As mentioned above, you can only make a first impression once. You don't want to profile your organization as something it is not.
We hope this article helped you out. If you want more information about our services and solutions, feel free to take a look!
---
Would you like to learn more? Here are a couple of similar articles for you to read: