A well-thought onboarding process gives your organization the chance to leave a great first impression on a new colleague. Successful onboarding leads to more engaged employees, which results in more happiness and success. In addition to this, a great onboarding experience increases your chances of keeping your new hire for longer. But before we give you tips on how you can improve your onboarding process, let's take a look at the definition of onboarding.
What is onboarding?
Onboarding is the process of welcoming and integrating new people within an organization. You usually have two different phases: the Pre-Boarding and Onboarding phase. The Pre-Boarding includes all the internal processes within an organization that need to be done before the date someone joins your company. For example: setting up an onboarding guide or setting up a digital environment for the new hire. Consequently, Onboarding comes next and aims to welcome, accommodate and give a new hire all the tools he/she needs to start a successful journey with the organization.
Improve your Onboarding Process: Getting started
Now that we know what Onboarding is, it's time to improve the process. Let's start by identifying the basics of each stage mentioned above:
Pre-Boarding
Think about all the processes that need to be handled before the employees' first day. Think about the set ups in systems and the office. Things like the email address, access to clouds and communication tools. Which hardware is needed? Is there an insurance to be added? And don't forget to set up the new hire in the payroll system!
These are the basics to cover in this stage. So let's move to Onboarding.
Onboarding
This stage includes every task that takes place after the first workday. As HR department you need to make sure a new employee does not feel like he/she is lost.
Make sure you let the new employee know where he/she can go to with specific questions. Think about assigning a buddy to help the new employee fit into the organization with periodic meetings in the 'Ask Me Anything' style. Finally, make sure the manager is heavily involved in the first 3 months. Together, they should build a solid roadmap for the new employee. The role of the new employee and his/her growth opportunities should be clear.
Improve your Onboarding Process: Which solutions to use?
Boarding Web App
Once you have found the right person, it is time to give them a warm welcome into your organization. What can you use to help? Well, with FourVision's Boarding Web App, you can create a series of activities including videos, links, and pictures to introduce your employee to their new workplace and colleagues. The guide functionality allows you to link activities to your current employees depending on their role within the onboarding process. These activities include arranging things such as laptops, phones, or other office equipment.
The Boarding Web App is obviously the most powerful solution for this stage. However, you'd be missing out if we wouldn't mention the other two: HR Request and Document Management.
HR Request Web App
HR Request is the engine behind it all. It structures, relieves, and streamlines all of your personnel's submissions to your human resources department and supports each of the different stages of the employee lifecycle. Additionally, the app can automate regular administrative tasks essential to onboarding like hiring forms and requests for personal data updates.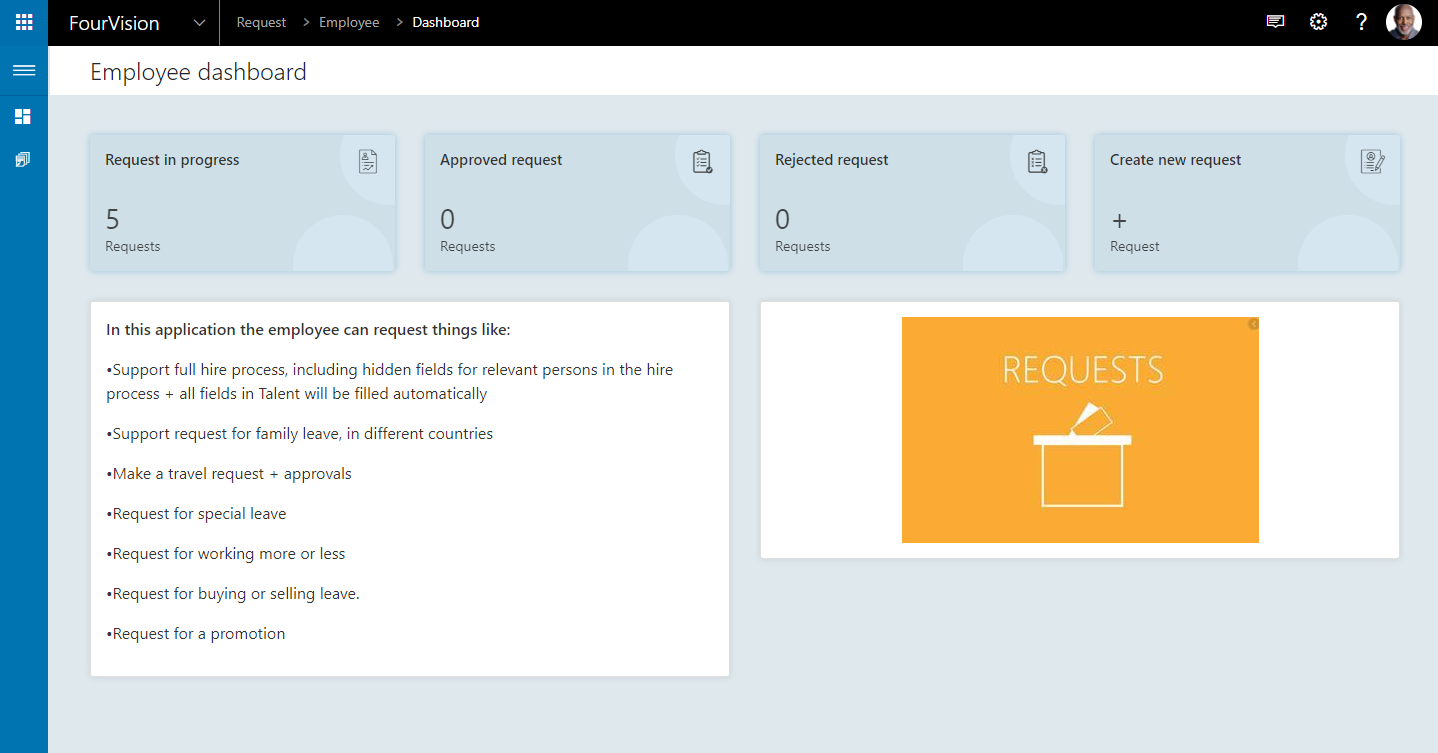 Document Management Web App
Finally, an app to upload and store all the documents necessary to the onboarding stage – the Document Management Web App. Storing documentation is key to good employee and workforce development and management. With this app you'll have a centralized document location, an option to store documents per category, amongst other functionalities.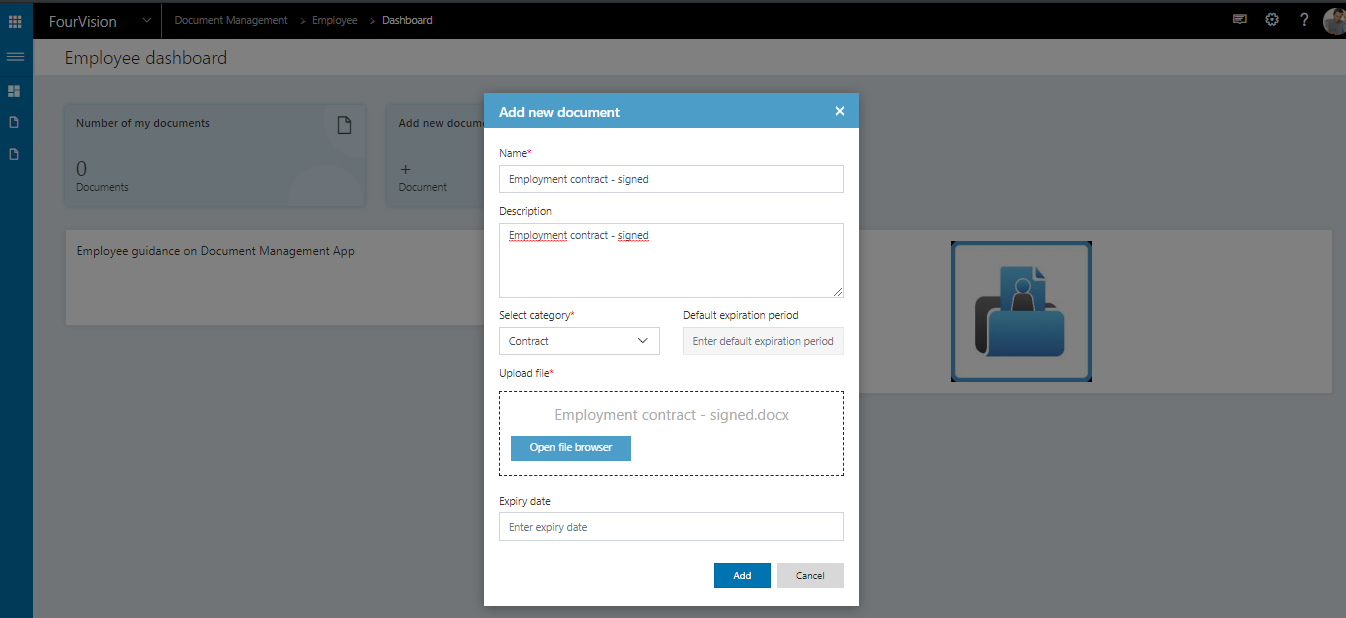 All of these solutions are fully integrated with Microsoft Dynamics 365 Human Resources as well as GDPR compliant.
To sum it up
As you've read above, it is possible to improve your Onboarding process with smart solutions. No need to keep those excel sheets flying around and losing track of things. So feel free to reach out to us if you have any questions about these solutions. We'll be happy to help!