Mobile Incident Registration. Accidents can happen, especially if you are a police officer out on the streets working to enforce law and order. What do you do if an accident happens?
You register it with your HR department and prepare for a long process of submitting document after document just so that the registration can be filed properly. This is not something to look forward to if you are hurt physically or psychologically. What if we told you that there is an easier way in which to submit your incident registration? No more worrying about submitting the right document to the correct people. Instead, FourVision's Health and Safety Web App does all of this for you by accessing all necessary data in a secure cloud environment.
With the option to access the Web App on a mobile, you will be able to register the incident quickly, easily and certainly without lengthy administration.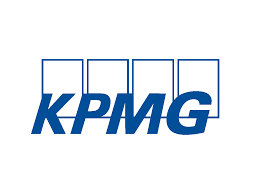 FourVision, KPMG Empowered Enterprise for Policing & Microsoft Dynamics 365 for Finance & Operations
Customer Challenges
Efficient Incident Registration.
The main challenge with accident and incident registration is that it requires a lot of paperwork. The documentation necessary to properly file any incidents is not something police officers should have to worry about when getting hurt in the line of duty.
The importance of filing the correct paperwork to register the incident correctly and that it adheres to the proper rules and regulations.
Partner Solution
Relieving the Administrative Burden.
KPMG in collaboration with FourVision produced a solution to not only relieve the officers themselves, but the HR department as well with the implementation of the Health and Safety Web App. Full integration with Dynamics 365 Finance HCM leads to a quick and easy registration process. Freeing up precious time by linking the correct details from HR to the submitted incidents. Thanks to seamless integration in the Microsoft Cloud environment, the Health and Safety Web App works in perfect synchronization with Dynamics 365 for Finance and Operations.
Customer Benefits
Personal Registration.
The Health and Safety Web App imports personal employee data from the secure Microsoft Cloud environment and prefills fields in the submission forms to simplify registrations of incidents. The App is tailored to meet the exact requirements of your company. The workflow is fully configurable from the app to where it needs to go. This gives the employee and HR department a good overview of what documents are still missing that can then be uploaded into the Web App. An employee can even register an incident for a co-worker. The mobile use make it user-friendly, fast and hassle-free.
| | | |
| --- | --- | --- |
| | | |
| Reduce time needed for registration and free up resources with the Health and Safety Web App. | Mobile use and self-service allow every officer to fill out the registrations themselves, or for a co-worker. | Relieve the burden of administrative paperwork tracking by giving a quick and easy overview of documents necessary to register incidents. |
Contact us
info@fourvision.com
+31 (0)26 365 33 77