Expense registration is one of those HR processes that many organizations handle in an unprofessional manner. Even to this day, it is still very common for organizations to use Excel sheets to handle their expenses. This knowledge article shows you the importance of a fast and accurate way to register expenses.
Why do you need to register expenses?
No matter what size your organization is, expenses registration is important. When one of your employees is owed a sum of money for something they paid for your organization, they want to be paid back in a structured and fast manner. Your organization needs a good system to register all of the expenses. Some examples of expenses include:
Travel expenses (plane tickets, taxi, public transport, parking, car rental etc.)
Accommodation (hotels on business trips)
Allowance (for when your employees are abroad)
Fuel (for employees with own car that commute)
Food & drinks (such as dinners with potential customers)
Why do you need modern expense software?
Modern software for Expense Registration such as the FourVision Expenses Web App for Dynamics 365 HR allows your employees to quickly add expenses to one central hub.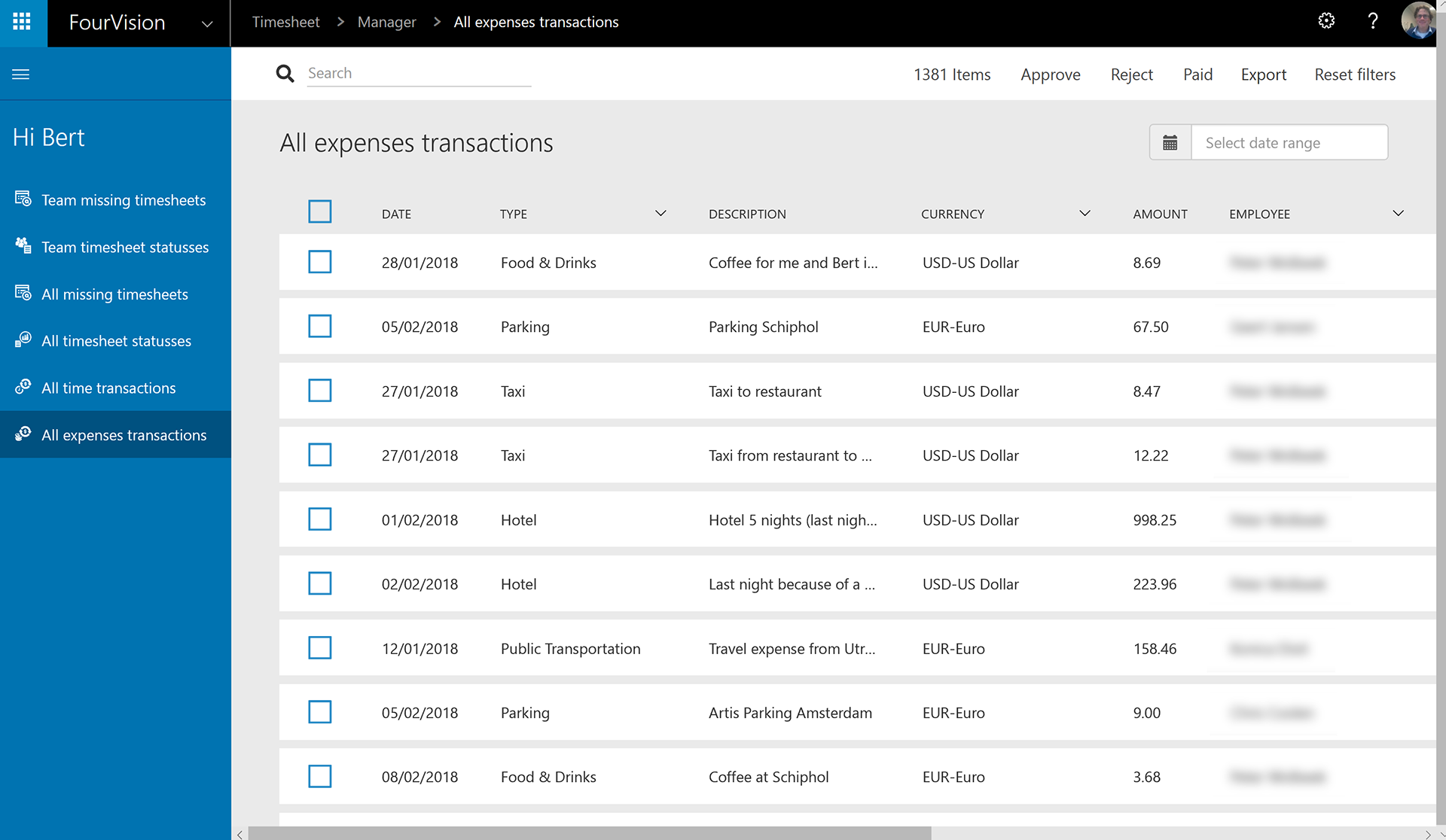 This gives both managers and employees a direct overview of their expenses. In addition, the Web App has a full integration with Microsoft Dynamics 365 Human Resources and Power BI. But the best part about the Web App is that it has both desktop and mobile access. This way, your employees can submit their expenses at any given time!
Feel free to contact us if you're interested in our Expenses Web App. It works with Dynamics 365 Human Resources. The state-of-the-art ERP module from Microsoft.