The key to hire people on a budget is not to hire at all.
We are not sure about the author of this quote, but it makes sense, right? Well… we beg to differ! Companies need people all the time and it isn't always possible to have a beautiful blank check in the recruiter's hands to use at will. Therefore, let's look at how you can make smart decisions when you need new people despite a tight budget.
Be Proactive
A good way to spend more time and money than you wish, is by being reactive and doing everything at the last minute. When you're planning ahead in your recruitment strategy, you can save a lot of money and stress. Strategic Workforce Planning allows you to stay ahead by having recurrent discussions with different management areas within your organization. Identify potential employee gaps before they occur, so you can optimize your recruitment strategy and start hiring on a budget!
Workforce Planning
If you start by being proactive, you'll also have more time to determine the right criteria for opening positions coming in the pipeline.
Discuss with different management levels and ask yourself these questions: Who should we hire when we gain additional customers/projects? What are the needs for the future? Additionally, think about succession planning: Do we need a completely new position? Can we promote someone internally or combine current job roles for this?
Important note: Don't dismiss soft skills and cultural fit when determining the criteria for an open position. Although hard skills are very important, you want to hire people with the right mindset. Look into different teams and talk with managers to determine what works best. Make sure to make Workforce Planning an essential part of your recruitment strategy. This will save you costs in the long term. Moreover, Workforce Planning allows your organization to hire better fitting candidates which increases employee tenure. FourVision offers a Workforce Planning solution for Dynamics 365 HR. This solution allows you to anticipate tomorrow's recruitment demands.
Employer Branding
A great way to find and attract fitting candidates is by working on your Employer Branding. Show the world what you stand for as an organization, so you attract likeminded people. You can show your Employer Branding on your career site, for example. This topic is an important part of how to get the best hire, so read more about it here.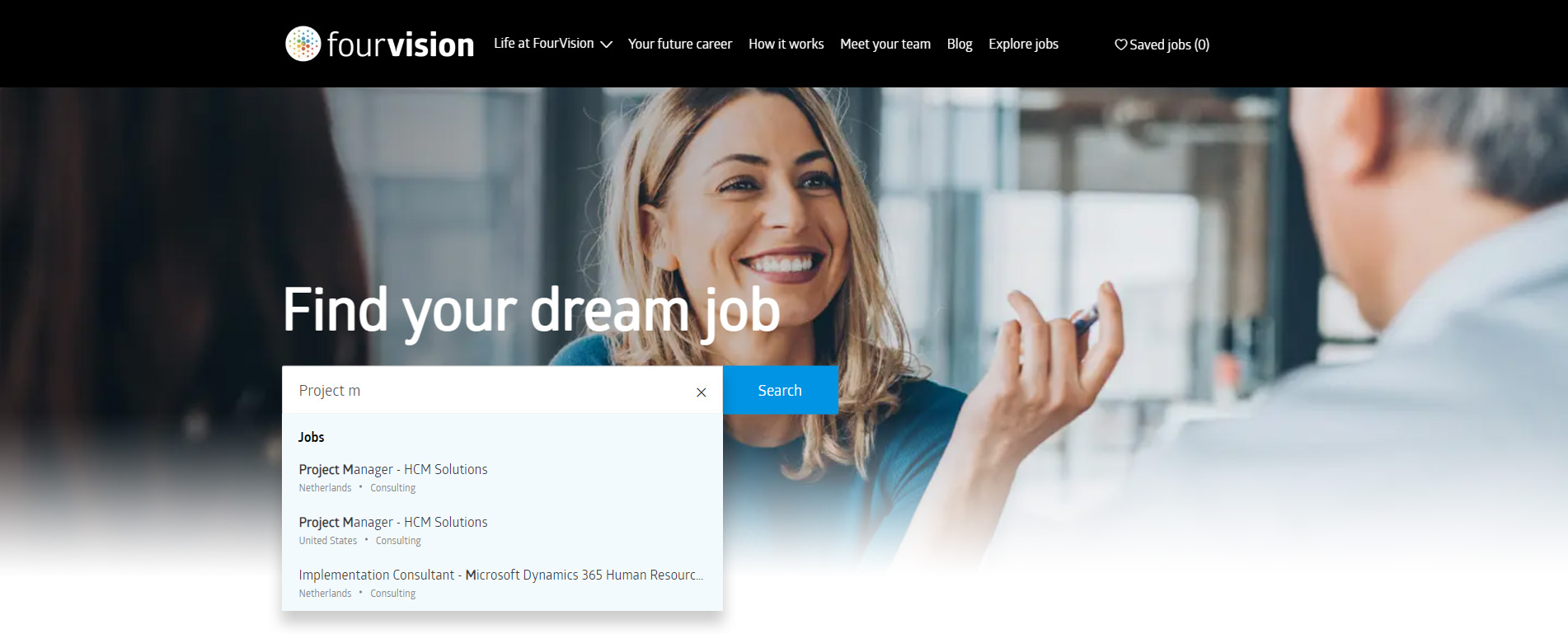 3 Ideas for Hiring on a Budget
Now that you have a framework set, it is time to get to business. What is your budget? This doesn't include the employee's salary, but rather the time spent on interviews, laptop, telephone, tracking, onboarding hours, ERP licensing costs or ads budget you might need to promote your open vacancy.
Since we are talking about recruiting on a budget, here are 3 good ways to do it:
Internal Hiring
The era of lifetime employment enabled companies to fill in most vacancies through promotions, but that seems to be forgotten nowadays as people often switch jobs; posting vacancies internally may save costs, time and is great for motivation. Outside hiring requires a big investment as (on)boarding takes longer than cross boarding and it can also be demotivating if someone already skilled up and ready to take on a new role internally is overlooked. Just keep in mind that when an employee moves up/down/laterally, a new place will be available at the old position.
Referrals
You are more likely to buy something that a good friend recommends, right? Same goes within a company. Ask your current employees to look for new talent within their own network. This saves you a lot of recruitment costs and will often give you some very talented candidates that people inside the organization can vouch for. And if you want this action to be even more successful, give a referring bonus to the employee that recommends the candidate that gets hired.
Choose your channels wisely
Which channels allow you to get your vacancy out there for little money? Recruitment on a budget means you should think of your website, social media channels, internal/external newsletters. In addition to this, you can ask people within the organization to share those vacancies. The reality is that your reach won't be that great, but if you combine well all the channels you will get good results. In case you have a little budget available, you might want to choose for a sponsored ad: LinkedIn ads is the way to go. Segmentation is really powerful there so you can reach exactly the group you want.
Hiring on a budget: Let's get started!
We hope that with these tips, you are able to start saving money on your recruitment budget. The most important thing to know is that you need to be consistent to see results in the long term. Especially with Workforce Planning. This powerful HR principle will often be an investment upfront that will pay itself back greatly after a couple of years. If you need any help with your recruitment, feel free to reach out to us by clicking the 'Get in touch' button below!