How do you Hire the Right Candidate? That is the million-dollar question. Choosing the right one from a giant list of candidates is a challenge for every recruiter. This article aims to show you the steps you should take in order to hire the best candidate for the job!
For convenience, we wrote down the different steps:
Understanding the Hiring Process
The hiring process doesn't just stop at posting a job ad on a recruitment website and receiving a CV. Over the years, it has advanced into much of a Recruiter and Candidate Experience. Because our roles have become so specific, it is hard to find the right people to fulfil your business roles. By making sure the entire hiring experience is informative and enjoyable, for both the recruiter and candidate, you can make the most of your Hiring Process. Let's take a look at how you can analyze it and can start on improving!
Analyze your current Hiring Process
Moving with the times and ensuring you are the business candidates want to apply to is a tough job. Standing out in a crowded market is getting harder and harder each time a new piece of fancy recruitment software is released. Keeping up with the times and adapting your recruitment processes to stay ahead of the curve is essential in finding THE candidate for THAT role.
There are many things you can try to ensure you are engaging with the right candidates and your hiring process stands out:
Create a candidate 'blueprint'
Describe the perfect fit for this role, from skill levels to personality traits! Be as detailed as possible. This gives you better comparison material down the line.

Write fitting job descriptions
In the market today, it's all about selling the role to a potential candidate. Many candidates won't even think about applying for a role which doesn't state everything they wish to know up front. This includes things such as job responsibilities, requirements and even salary in most cases. The more informative you are in the Job Ad, the better quality of candidate you will receive. 
Using the right technologies
This is essential to any recruitment drive. Using the right technology which is intuitive and easy to use will benefit both your recruitment team and the candidate. Ensuring the candidate is kept in the loop throughout the entire process is key to ensuring you don't let that candidate slip through the net. A forward-thinking technology ensures you are always one step ahead of the competition and making sure your candidate feels wanted! Even if most of it is automated!
Choose the right job posting sites
Making sure you are positing your jobs on the correct platforms. This is key to ensuring you are projecting your job ad to the right kind of candidate. There is no point publishing a job ad for a car mechanic on a hospitality vacancy site as you are less likely to gain much interest. Make sure to do your research before you post a job on a job board. There are thousands of different job boards out there so consider your options. We wrote an article about how you can use job boards to recruit employees.
Improve your Hiring Process
Finding and selecting candidates
This is, by far, the hardest part of the recruitment process. Finding that perfect candidate that meets all of the job requirements. It doesn't exist sadly, and if it does, snap them up! Although finding the right candidate is a hard process, you can help yourself by following a few steps. 
Define the job before hiring an employee
As stated further up in this blog, making sure you define the job requirements and letting potential candidates know, in detail, what is expected for the future employee within this role means you put the ownership back onto the candidate to prove to you they can do every aspect of that role. If you keep the job ad very flakey and high level you are allowing potential candidates to find ways to apply for positions and roles that they are not ready or qualified to hold. 
Avoid posting phantom jobs
A common frustration for potential candidates, while searching for jobs is to find companies that are either 'fishing for good candidates' with job positions that don't yet exist or ads that stay up after the position has been filled in. If there is a sure way to make sure a candidate doesn't apply at your business again in the future, it's to post 'phantom' jobs! If the role isn't there or available yet, don't lead potential candidates down a merry path, they won't want to come back.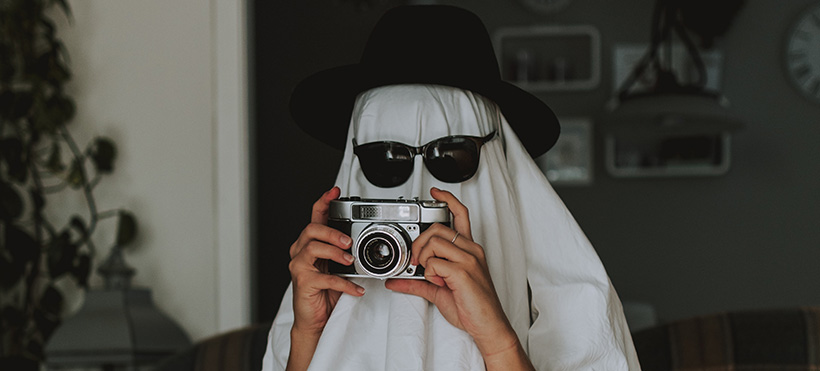 Start hiring from the inside
The era of lifetime employment enabled companies to fill in most vacancies through promotions, seems to be forgotten nowadays as people often switch jobs; posting vacancies internally may save costs, time and is great for motivation. Outside hiring requires a big investment as (on)boarding takes longer than cross boarding and it can also be demotivating if someone already skilled up and ready to take on a new role internally is overlooked.  
Hiring the right person, not the best person
Sometimes, the most skilled candidate is not necessarily the best fitting candidate for your organization. Always consider your organizations characteristics, values, language, work-ethic etcetera into account. You shouldn't hire solely based on a good resume.
A great way to find fitting candidates, is by communicating your Employer Branding. Show the world what you stand for as an organization so you attract likeminded people. You can show your Employer Branding on your career site. 
Upgrade
your
Career
Site
The careers site is typically the first place a candidate looks at when they are job hunting. The company's Career Site tells the employee everything they need to know about that company. Are they forward thinking? Do they look fun to work for? What does the company stand for? Making sure your careers site is modern and intuitive makes all the difference when a candidate is looking for which company they want to work for. 
Take a look at our own Career Site. It is made with Phenom's TXM Platform, which is built on artificial intelligence to attract the right candidates!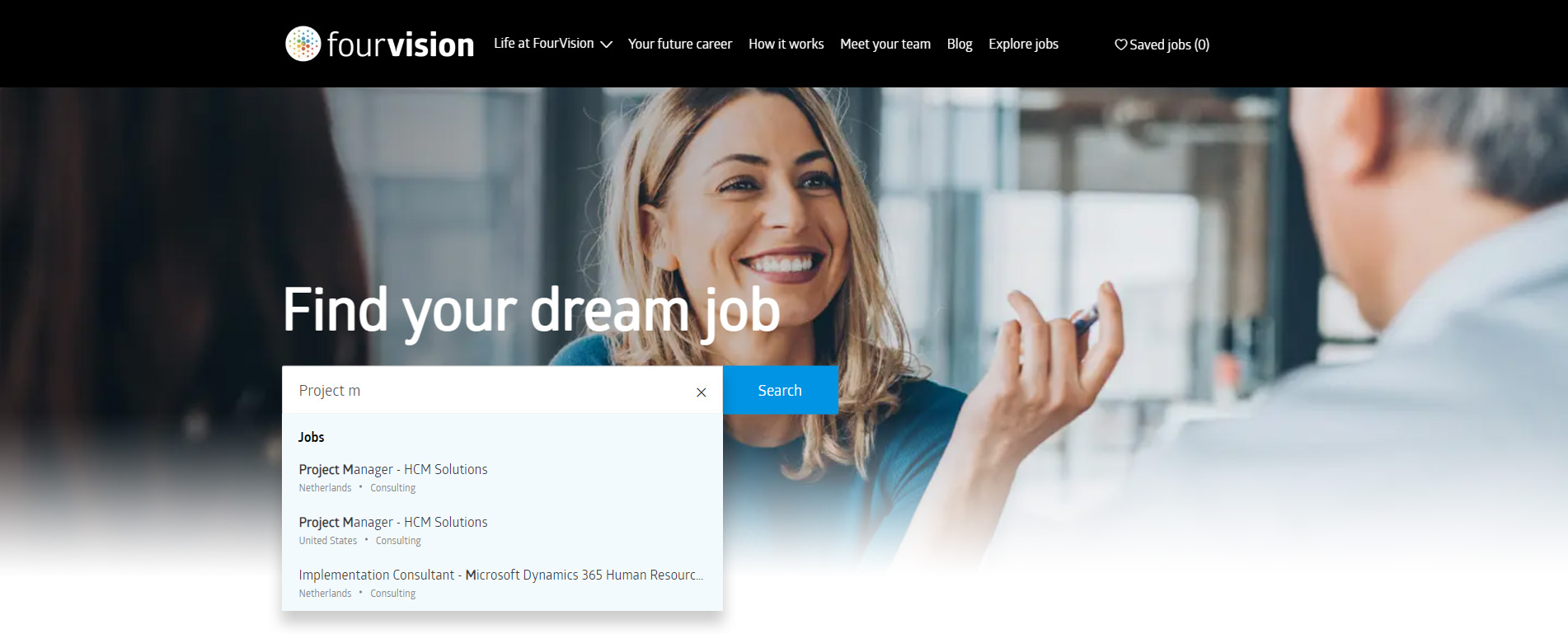 Managing 
job 
applications with an 
Applicant Tracking System
There is no point having an all singing all dancing Career Site if the engine behind it isn't up to the same standard. An ATS is essential throughout the recruitment process as its where all your candidate data will sit. It will also allow you to process key recruitment functions such as candidate communications, interview scheduling, interview feedback and most importantly, offer management.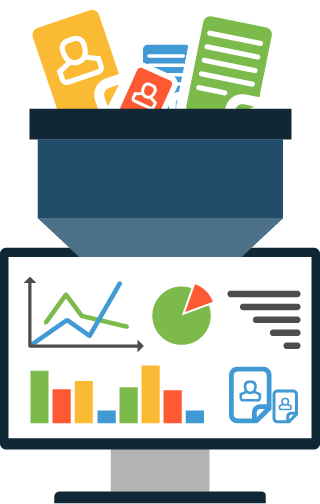 Mapping out
 the 
Candidate Experience
Knowing what the candidate experience should be is something recruiters hope they get right from the start. Providing potential candidates with the right information in the right location at the right time is essential to ensuring that candidate feels wanted and up to date from the time they apply to the time they step foot in the door for their first day. Selecting the right ATS will support you in identifying the best recruitment process, ensuring the best candidate experience.
Onboarding new employees
Just because a candidate has accepted an offer, this doesn't mean they will show up on day one. Sadly, this happens a lot more often that anyone would think. Using an onboarding solution can help minimize the risk of a candidate getting cold feet within their notice period. The last thing the candidate wants is to accept an offer, hand in their 3 months' notice, then hear nothing from their new employer until a week before they begin! The onboarding solution can ensure the candidate is kept in contact with their new employer from the day they sign that offer letter, engaging with various new team members and ensuring they have everything they need prior to day one.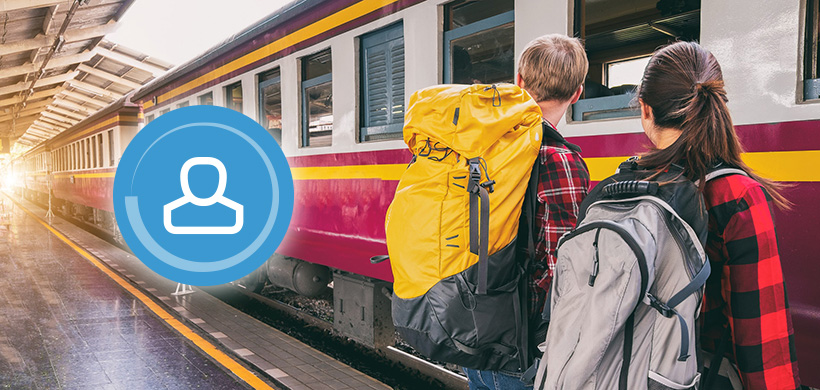 Finding the right Recruitment and Hiring solution for your Organization
With the information above, you should be able to enhance your recruitment process. Feel free to reach out to us if you need any help with your recruitment strategy. With our broad selection of Web Apps for Microsoft Dynamics 365 HR, we enhance workforces around the world! You can take a look at our solutions here. We also offer a Free Fit-Gap Analysis of your Recruitment Process and Solutions!