FourVision is an official partner of ADP for payroll integration. As an established leader in payroll, ADP facilitates easy and fast payroll processing for over 900,000 companies around the world.
ADP Celergo is a unified cloud-based solution for global payroll available in 140+ countries. The platform helps businesses to achieve:
Simpler payroll administration
Improved efficiency
Greater accuracy
Scalability and flexibility
Reduced compliance risk
Increased security.
All of this globally, with local support of ADP experts.
FourVision brings ADP payroll and the core Dynamics 365 platform together. We implement APD Celergo and connect it to the HR module of Dynamics 365 F&O through our Payroll Interface.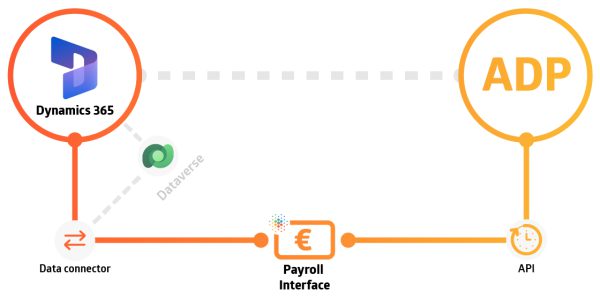 By choosing FourVision as their ADP integration partner, customers get:
Seamless implementation and integration of ADP with Dynamics 365, without the need of maintaining custom build integrations
Payroll Interface to oversee employee data and troubleshoot errors
One source of data across all systems
Full GDPR-compliance.
Interested in an end-to-end payroll solution? Contact us today to discuss your case.