The No-Show: a recruiters worst fear. Spending months and months searching for the right candidate, waiting months and months for them to complete various pre boarding activities whilst working out their notice period, to not even show up for their first day! I say recruiters but this is also a huge frustration for leadership teams and managers within any organization.
It isn't just a new starter not showing up for their first day that I would class as a no-show though. Recruiters and hiring managers sometimes have to face the dreaded 'Sorry but something has come up and I can no longer accept the offer' call after investing time, effort and resources accommodating the candidate through to offer stage and also turning down some really good talent along the way to make your choice. Not only does this burn bridges between the organization and the candidates you rejected but it also wastes a lot of time and money!
Why does this happen?
So, why does this happen? What motivates No-Shows? Why, in today's modern way of working, does a new starter feel the need to go through numerous interviews, screenings and tests just to tell the organization (or not in some cases) they no longer want the job. I have listed a few ideas below based on personal experience when hiring

Cold feet
It sounds silly when you put it like this but some people just get cold feet. They went into the application stage with good intentions but when it came down to it the step became too much for them and they wanted to stay in their comfort zone. Maybe the new starter was taking a huge step up in responsibility which they felt they were not ready for.
Salary
Probably the most common reason for a new starter backing out. 'Sorry but I have been offered a higher salary to stay in the position I am currently in'. This must be the one recruiters hear all the time and it must drive them around the bend!
Candidate experience
This one may seem random but actually from a candidate experience perspective it is very important. As a candidate you want to feel like you are wanted at every step of the process and as soon as that engagement and excitement falls, it gives you chance to have second thoughts. I can imagine it must play with your mind as a candidate who isn't receiving much communication after accepting a job offer – 'Do they still want me to join' or 'Have they forgotten about me?'. For that reason, a good candidate experience is important. You can only make one first impression as an employer, so make sure you do it well. We made an infographic about the the Ultimate Candidate Experience. Check it out here.
Better Offer
If an applicant has applied for your organization, odds are, they have also applied for other vacancies with other organizations. Candidates sometimes get multiple offers which they will use to get the best possible package they can. Just because a candidate has accepted an offer with you, this does not mean they won't use this as leverage with other application or even with their current employer. That offer letter is the ammunition they need – I know, why would you want that person working for you anyway right?
Personal – can't be helped
If the past year has taught us anything, it is, sometimes things just happen that cannot be helped. If the pandemic hit when a candidate was midway through their application process and the offer was made, you can kind of see why they would have some reservations about moving roles and starting a probation again. Some things are just purely out of anyone's control and it is sometimes best for that person to take a step back and reassess the situation.

Don't worry, steps can be taken to reduce the risk of a no-show!
So how can we minimize the risk of this happening within your organization? Although we can't predict or anticipate how people are going to react or feel, there are some key areas you can focus on which allow the application process and candidate experience to run smoothly.
Details, Details, Details!
Make sure there are no hidden surprises for the candidate. Ensure everything you would need to know in order to make an application for the right job is shown in the job ad. This reduces time wasting for both you and the candidate, and helps to set expectations. There is nothing worse than applying for a role that seems too good to be true when you get the offer letter and things really were too good to be true!
Screening
Screening the applications is a must! You have to make sure to put in some screening questions within the job ad. This way, you ensure you have attracted the right candidates before the interview stage! Psychometric and Video screenings are highly recommended and actually form part of any modern applicant tracking solution.
Communication
Keep in regular contact with the new starter. They may have a 3 month notice period so weekly calls or update emails are essential to keep the candidate excited and eager to show on that first day!
Technology
Keep up with the times! Use the latest and greatest technology to not only find the right candidates, but keep them engaged! We have some amazing technology within the FourVision toolbox which can help streamline the full end-to-end process and enhance the recruiter and candidate experience for your organization;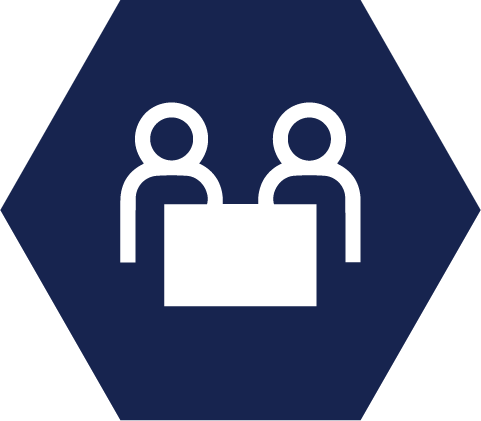 With Microsoft Dynamics 365 Human Resources, you can create a workplace where people and business thrive. Microsoft's latest HR software ensures your HR department of a modern and intuitive solution.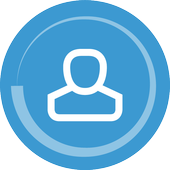 You want your Employees to feel welcome from day one. A great Onboarding solution that simplifies the process and relieves your staff of any stress will help you out tremendously. FourVision's Onboarding solution helps your new hires to experience a great start!
---
Would you like to learn more? Here are a some similar pages for you to check out: