Automated Workflows. Faced with an ever-decreasing budget and subsequent limitations to available resources, London Police is hard-pressed to find solutions for cost cutting.
The first plan of action is to ensure that the total of over 18,000 officers and other staff, all spread out over various departments, can work from within one easy to use cloud-based system. This will free up time, money and resources to do what is truly necessary; enforcing law and order.
Requiring the flexibility they do, FourVision's HR Request Web App enhances Microsoft Dynamics 365 for Finance & Operations. The entire body of staff will nor share a single automated workflow to speed up previously cumbersome administrative processes.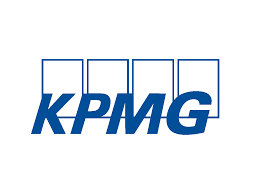 FourVision, KPMG Empowered Enterprise for Policing & Microsoft Dynamics 365 for Finance & Operations
Customer Challenges
Public Sector Budget Restraints
KPMG Empowered Enterprise for Policing specializes in solutions for automated administrative processes within the Microsoft Azure Cloud environment. To complete their package and offer the flexibility the Police needed, they turned to FourVision's HR Request Web App.
The goal is to boost efficiency by switching to one central system for both Finance and Operations. This will ensure that the entirety of the Police Force can work within the same safe cloud environment; making it quicker, easier, cost-effective, and more productive.
Partner Solution
Meeting Flexibility Demands
The London Police required a Cloud system flexible enough to cope with any and all staff requests.
FourVision's HR Request Web App meets that demand by enhancing the Microsoft Dynamics 365 for Finance & Operations solution. HR Request expands functionality within the Azure Cloud environment and can be set up to suit the needs of any specific department. Automated workflows ensure that the submitted requests are sent out to the right place and the right people for the next course of action.
Customer Benefits
Sustainable Suitable Solutions
The Police sought to automate their administrative processes to improve collaboration between the different departments, making their processes easier and more cost-effective. The FourVision HR Request Web App enhances and expands the necessary functionality to increase efficiency. HR Request allows for individual and mobile use, making for user-friendly access for all employees.
The data that is submitted is collected and sorted in the Shared Service Center which will immediately have, or find, the right documentation, corresponding staff references and any other details to file the paperwork properly. HR Request structures and monitors all manner of requests and helps keep track of them thanks to seamless integration with the secure Microsoft Azure environment.
| | | |
| --- | --- | --- |
| | | |
| Enhancing Microsoft Dynamics 365 for Finance & Operations to bring about the best possible automated processes with FourVision HR Request. | Automating routine tasks and connecting data to push efficiency and increase performance. | Sustainably aligning cost and benefits by adding continuous maintenance and updating services in one seamless and efficient process. |
Contact us
info@fourvision.com
+31 (0)26 365 33 77