There are lots of different options when you are looking for a new HR ERP. Microsoft's latest product, Dynamics 365 Human Resources, offers great functionalities that help HR managers to improve their departments around the world. In this article we take a look at the product and how it enhances organizations.
Microsoft Dynamics 365
Dynamics 365 is the name of Microsoft's latest ERP (enterprise resource planning) product line. It was first announced in July 2016 and released in November that year. Within Dynamics 365, you can find 12 different applications. These are Sales, Field Service, Human Resources, Supply Chain Management, Customer Service, Finance & Operations, Marketing, Artificial Intelligence, Commerce, Mixed Reality, Project Service Automation and Business Central.
Microsoft brings updates to their Dynamics 365 products consistently. Twice a year, you can expect updates through Release Wave 1 and 2.
Dynamics 365 Human Resources
Microsoft's HR solutions offers state-of-the-art technology that allows HR managers to get the most out of their department. Moreover, Dynamics 365 HR allows HR departments to operate on a strategic level. It empowers employees to submit and get all the information they need on their own. HR managers can simplify training, leave and absence, certifications and benefits to take the HR department to the next level. In addition to this, managers are able to visualize HR data with Power BI. Create powerful dashboards about your employees analytics to streamline your organization.
Note: As of 2022, Microsoft has merged the standalone D365 Human Resources application with the Finance & Operations platform, meaning that HR is now a module of F&O.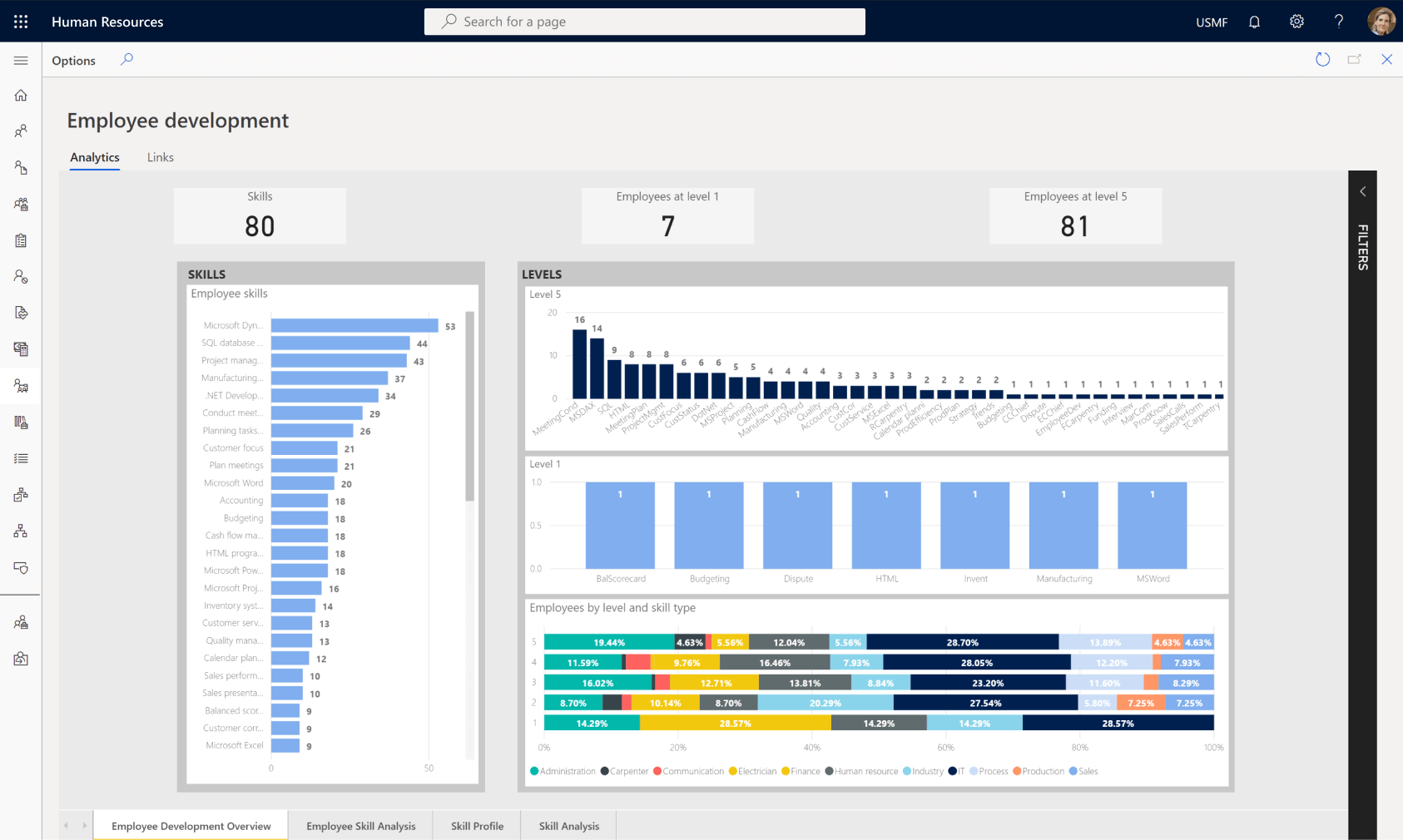 Optimize Dynamics 365 to your needs
Dynamics 365 is a sealed product, but that doesn't mean that you are limited. FourVision offers Web Apps for Dynamics 365 HR that expand the capabilities of the system. We offer solutions for Recruitment, Hiring, Employee Management, Employee Development and Workforce Management. The entire HR process. Click here to take a look.
Your Implementation Partner
FourVision is a Microsoft Gold Partner and Global Implementation Partner for Dynamics 365 HR. Contact us to schedule a demo to see how Dynamics 365 HR can improve your organization.