Employee Self-Service Web App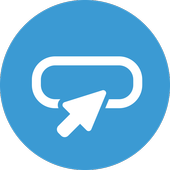 Happy employees make for a productive atmosphere all around. Keeping your staff happy starts with making your internal HR process user-friendly and efficient. We have found the way to enrich your employee self-service experience. Our Employee Self-Service Portal solution functions as a portal that holds all necessary information and can be accessed from one central landing page.
The portal connects all of your organization's apps from any Microsoft Dynamics platform that you use; creating one central homepage for all apps as opposed to various different ones. This centralized hub holds predefined information cards that link to the exact destination of each of your different apps.
Whereas before, any submitted changes to personal details or individual development could become a drawn-out process, the portal shortens the time considerably. It collects the correct information and location from within your HR workflow.
We assure you that this self-service improves employee experience regarding support from your human resources department whenever anything should be altered. This includes support from the moment you hire a new employee onward.
Employee Lifecycle Support
Hiring
Employee management
Employee development
Workforce management
Provides access to all HR applications you use within your organization
Employees can (re)view and edit personal information easily
24/7 access for all employees
Desktop and mobile access
Connected to the Common Data Service (CDS)
GDPR compliant