As an HR manager, you are always looking for efficient ways to make your employees' lives easier. Every company has it's own way of managing different types of HR requests. Some use designated software, some do it the old school way by using email. If your company has a low employee count (<5 fte), the old fashioned way might still be the best since it is cost-efficient. If you are planning to standardize your HR requests to save time, money and simplify your HR department, you might want to consider special HR software that integrates with Dynamics 365.
HR Request
How many days do I have off? What type of hotel can I book on my business trip? When do I get paid? these questions are not new to you as an HR employee or manager. With our HR Request web app for Microsoft Dynamics 365 for Talent, you can make your employees' lives easier by supporting general HR questions. Back in the days, you'd have back and forth between your companies' employees for simple questions, but with HR Request your employees can track their requests and receive automatic updates.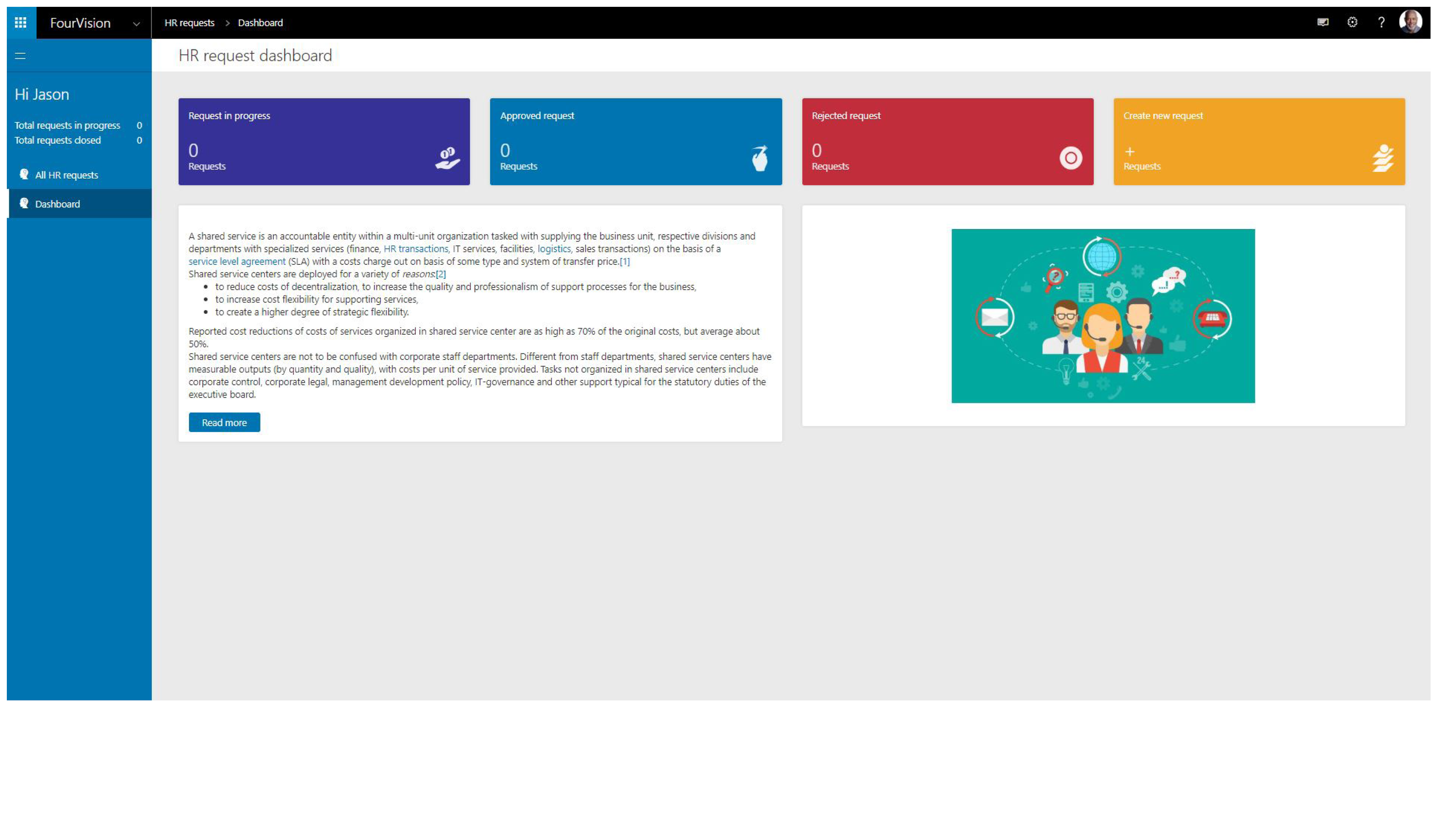 Maternity leave
HR Request has a special maternity and paternity leave plan (see image below) where your employees can fill in a standardized form so you can centralize your request. Within HR Request, you are also able to upload legal documents regarding your pregnancy.
HR Request also supports 'regular' leave.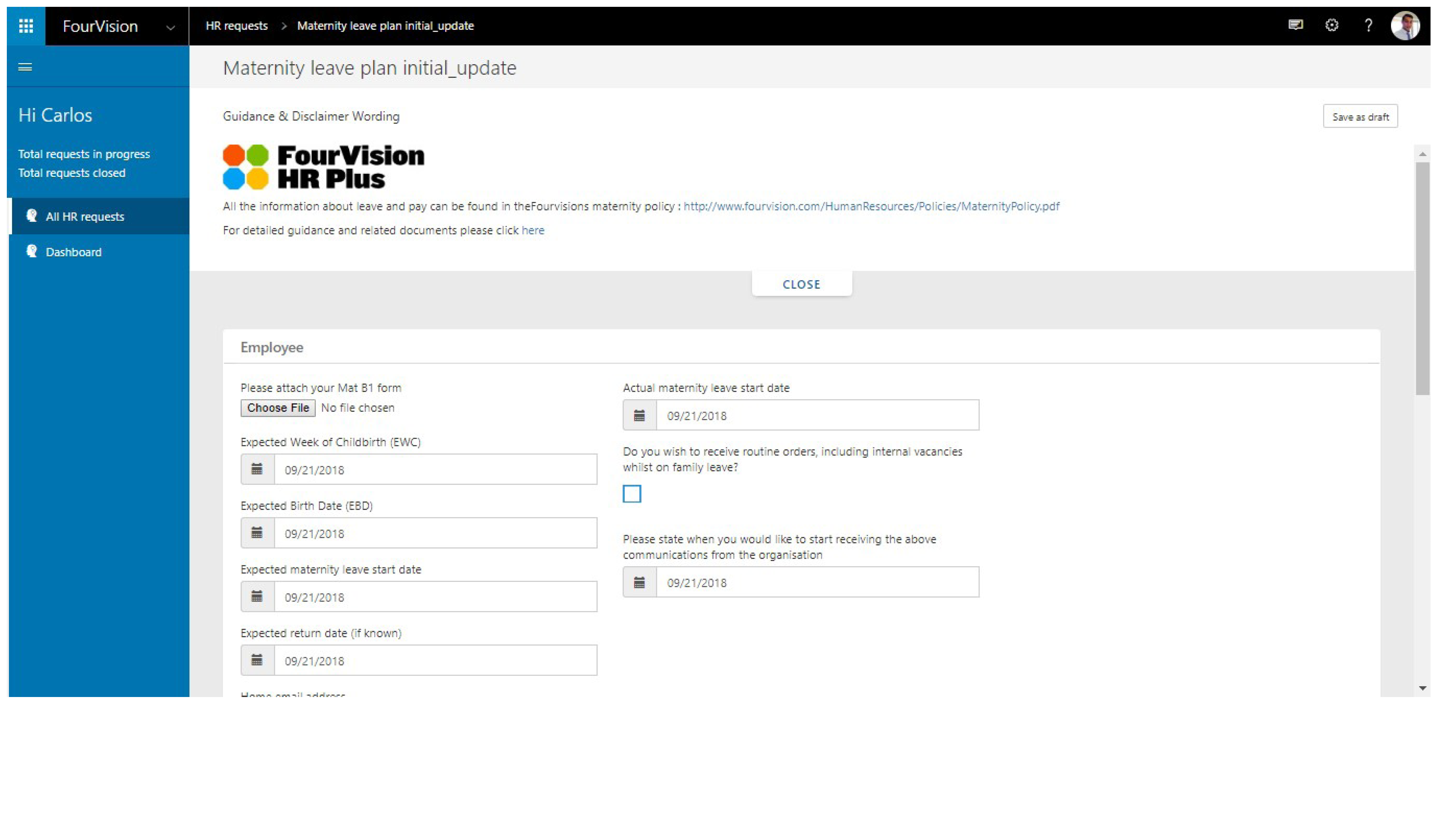 New employee requisitions
With employee requisitions, you can streamline internal tasks that need to be completed as soon as a new employee joins your company. Who is responsible for a tour around the office and who creates a business email address? Automate these processes with HR Request.
More information
HR Request offers all the above and more. Click here to view our HR Request web app in Microsoft AppSource. Feel free to fill in our contact form for more information or a demo.