"Time is precious" and "productivity is key" are two phrases that have been thrown around the business world for decades. You might unconsciously roll your eyes when you hear them uttered, but they're true—especially in today's working environment when employees and leaders alike are being forced to achieve more with less.
When it comes to time tracking then, your employees don't want to waste their time fiddling with time recording or keeping an accurate, to-the-minute record of their billable hours when the time that's spent doing this could be spent better elsewhere.
Similarly, HR professionals don't want to waste their time unnecessarily collecting and combing over information that's been submitted to iron out any inconsistencies or errors before signing it off.
That's why many organizations have already replaced their outdated legacy time tracking systems with modern, automated alternatives. Is it time for you to do the same?
Why use time tracking automation?
Simply put, the right time tracking tool for Microsoft Dynamics 365 F&O-HR makes life easier for everyone involved: employees on the ground, HR, audit teams, leaders, and more because:
It makes time entry easy—The best time tracking tools make time submission super easy and ensure that any submissions are correct and on time.
It makes approval simpler—Managers and supervisors can approve or reject time submissions with a single click and send them back to employees for correction.
They make analysis easy—Managers also benefit from a comprehensive and on-demand overview of all the time that has been tracked.
Introducing our Timesheets Web App
FourVision, as a Microsoft Gold Partner, has developed a dedicated solution for the Microsoft Dynamics 365 F&O-HR platform: the Timesheets Web App.
Timesheets is fully integrated with Dynamics 365, Power BI, and our own HR suite to help improve the way you monitor and analyze how your employees are spending their time.
The Timesheets Web App provides supervisors and leaders with a 360-degree overview of where time is being spent, how resources are being used, and whether resources are being allocated effectively.
The Timesheets app also enables you to easily export billable hours and generate transparent invoices that list exactly what's being charged for, making billing mistakes a thing of the past.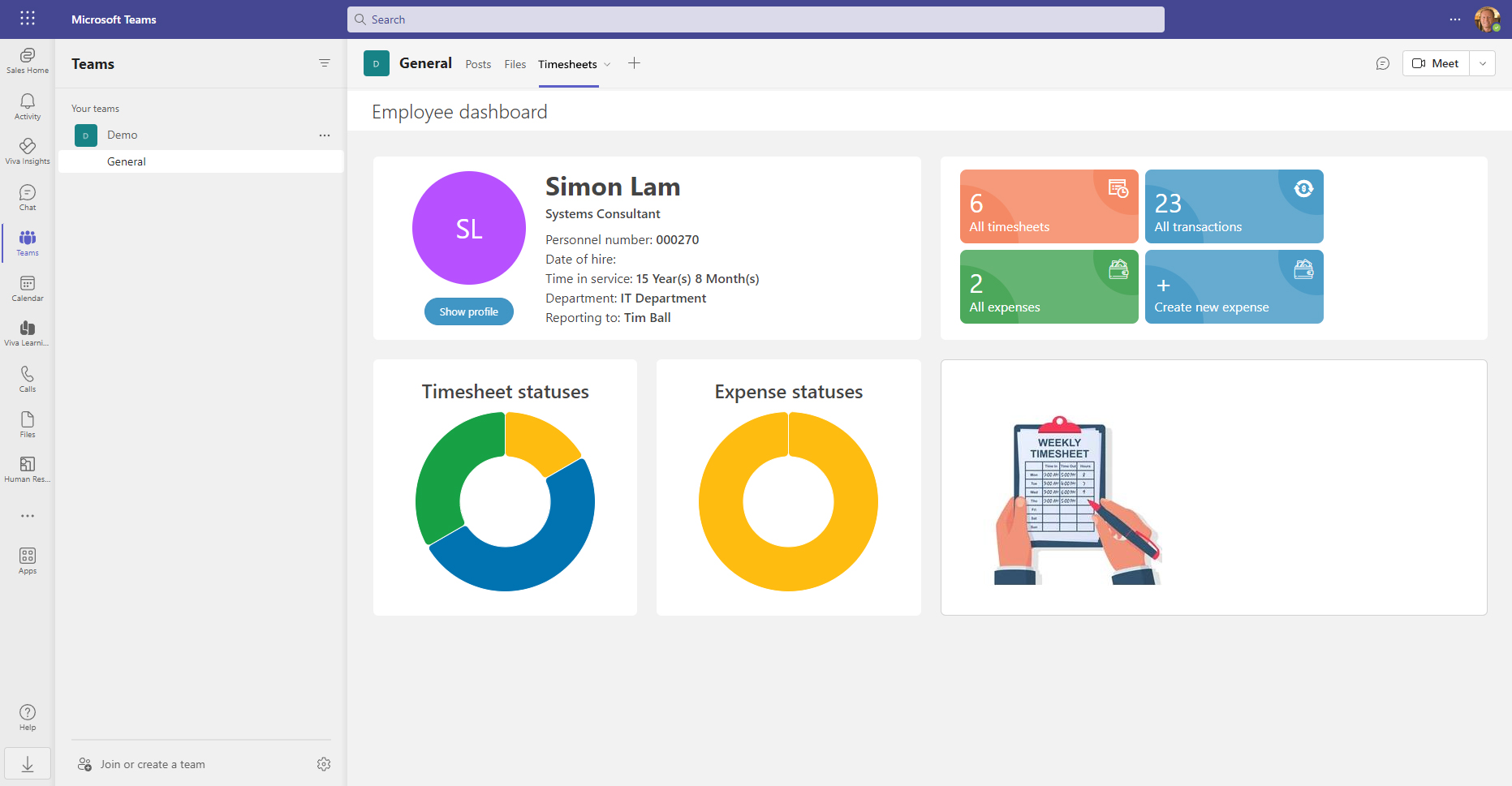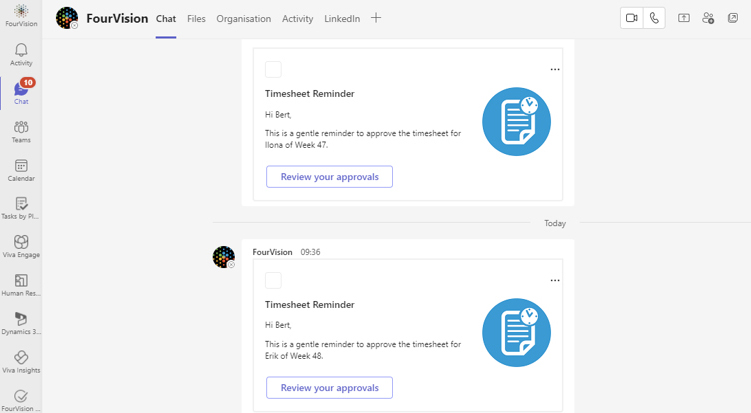 Request your free custom demonstration today to find out how FourVision can help your organization spend its time more wisely.