Establishing a solid HR Request flow within your organization is essential in order to set up a solid recruitment and hiring strategy, but also to support tasks like payroll changes, onboarding new staff, relocation services, benefits administration, common HR transactions and the regulation of frequently provided information and advice.
An HR department can get very busy at times. The tasks mentioned above all come in via an unorganized way. For example, an employee moves from the marketing to the sales department. The HR department will receive an email from the Marketing Manager to handle the change. The HR department now has to work out the payroll changes, a new contract and it has to arrange a proper boarding to the sales department. When multiple request like these come in every day, an HR department might get overwhelmed.
HR Request Web App
With the FourVision HR Request Web App, initiated requests are routed via automatic workflows to get to the appropriate and necessary people for review and further action. Does your organization want to hire a new employee? The HR Request Web App supports your HR department with the recruitment and hiring process together with Dynamics ATS and Microsoft Dynamics 365 HR.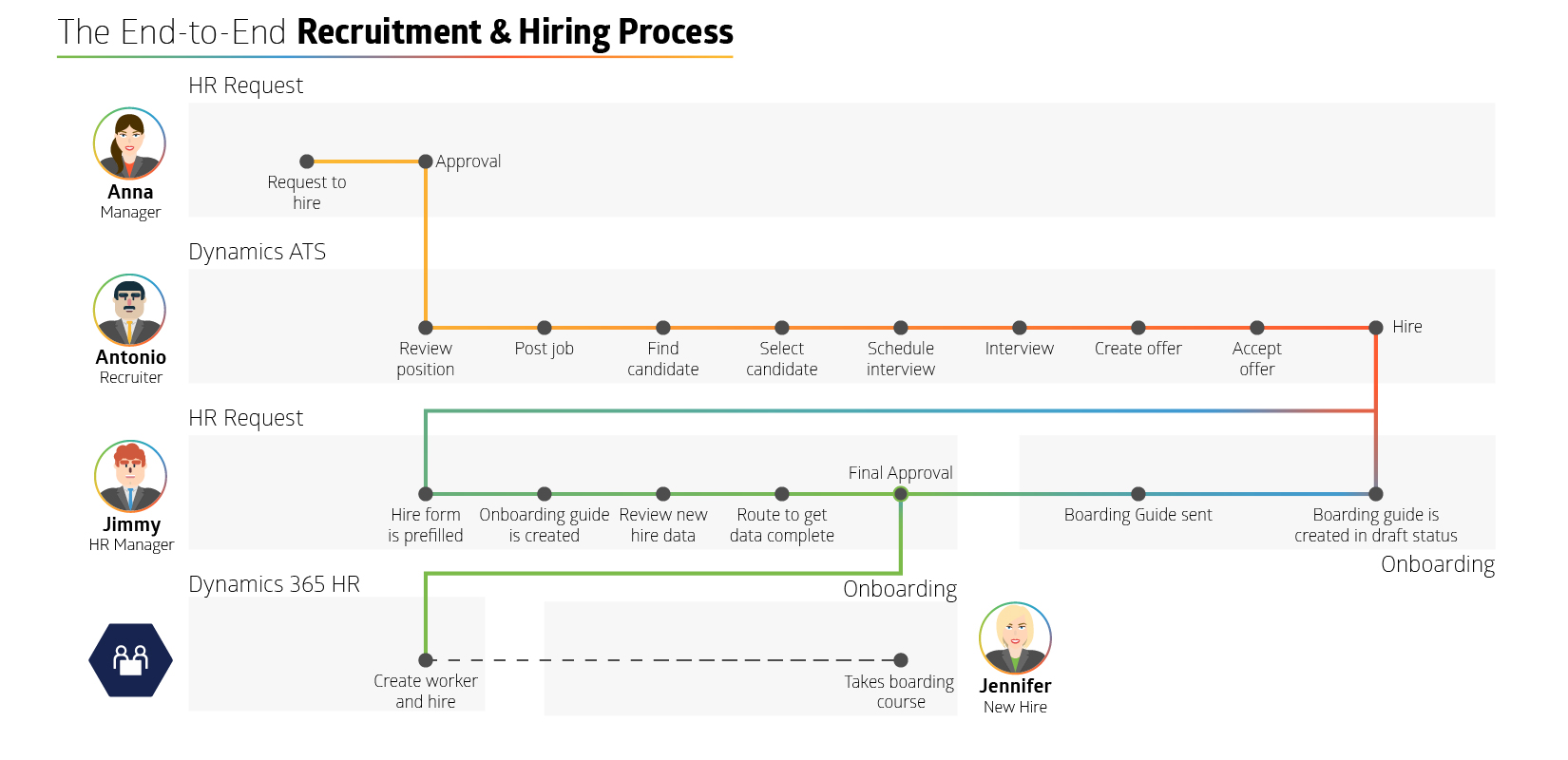 One centralized system
The HR Request Web App serves as a central platform for all your employees where they can submit their HR requests. Employees can also track their requests from beginning to end. They even receive status updates throughout the process, so they can stay updated about the latest changes. The same goes for managers. They are alerted when they have to take action. The HR Request Web App is fully integrated with Dynamics 365 HR. This means that all organizational data can be pulled up in any form with the HR Request Web App.
Reach out to us
Are you interested in more information about HR Request or do you want to request a demo right away? Hit the contact button below and we will get in touch with you as soon as possible!