Having accurate, up-to-date reports of your employees' working time is an operational necessity. Not only is it crucial for ensuring accurate payroll but for companies who bill their clients based on their employees' project time input, such as professional services companies, it's the key to accurate invoicing and solid client relationships.
While there's no shortage of legacy options when it comes to employee time tracking, they're often problematic. They require manual inputs, they're tedious to use, they are prone to errors, and they invariably require an individual to carry out the frustrating task of collecting, analyzing, and approving time from across entire teams—and sending reports back to employees for remedial action when things don't seem right.
Fortunately, the right time tracking tool for Microsoft Dynamics 365 F&O-HR can make life easier for everyone by enabling:
Easy time entry—A good time tracking solution will minimize the amount of effort required to submit time reports, meaning everything is submitted accurately and on time.
Easy time approval—Once time is entered, the project manager can review it, and either approve it or reject and send it back with a single click.
Easy time analysis—Managers and supervisors can receive a complete overview of all time that has been entered across the company on demand.

FourVision Timesheets Web App
At FourVision, we've developed a dedicated solution for the Microsoft Dynamics 365 F&O-HR platform that's fully integrated with Dynamics 365 and our own HR suite. The solution, known as the FourVision Timesheets Web App, can help improve the way you monitor and analyze how your employees are spending their time.
Featuring full Dynamics 365 and Power BI integration, the Timesheets Web App provides supervisors and leaders with a 360-degree overview of where time is being spent, how resources are being used, and whether resources are being allocated effectively.
The Timesheets app also enables you to easily export billable hours and generate transparent invoices that list exactly what's being charged for, making billing mistakes a thing of the past.
Key features include:
Easy internal and external time tracking.
Real-time analytics with Power BI.
Full integration with Dynamics 365.
Employee lifecycle support.
Accessible on desktop and mobile.
Simplify employee and project time tracking, get the data you need, and improve your employee experience all at the same time with FourVision Timesheets.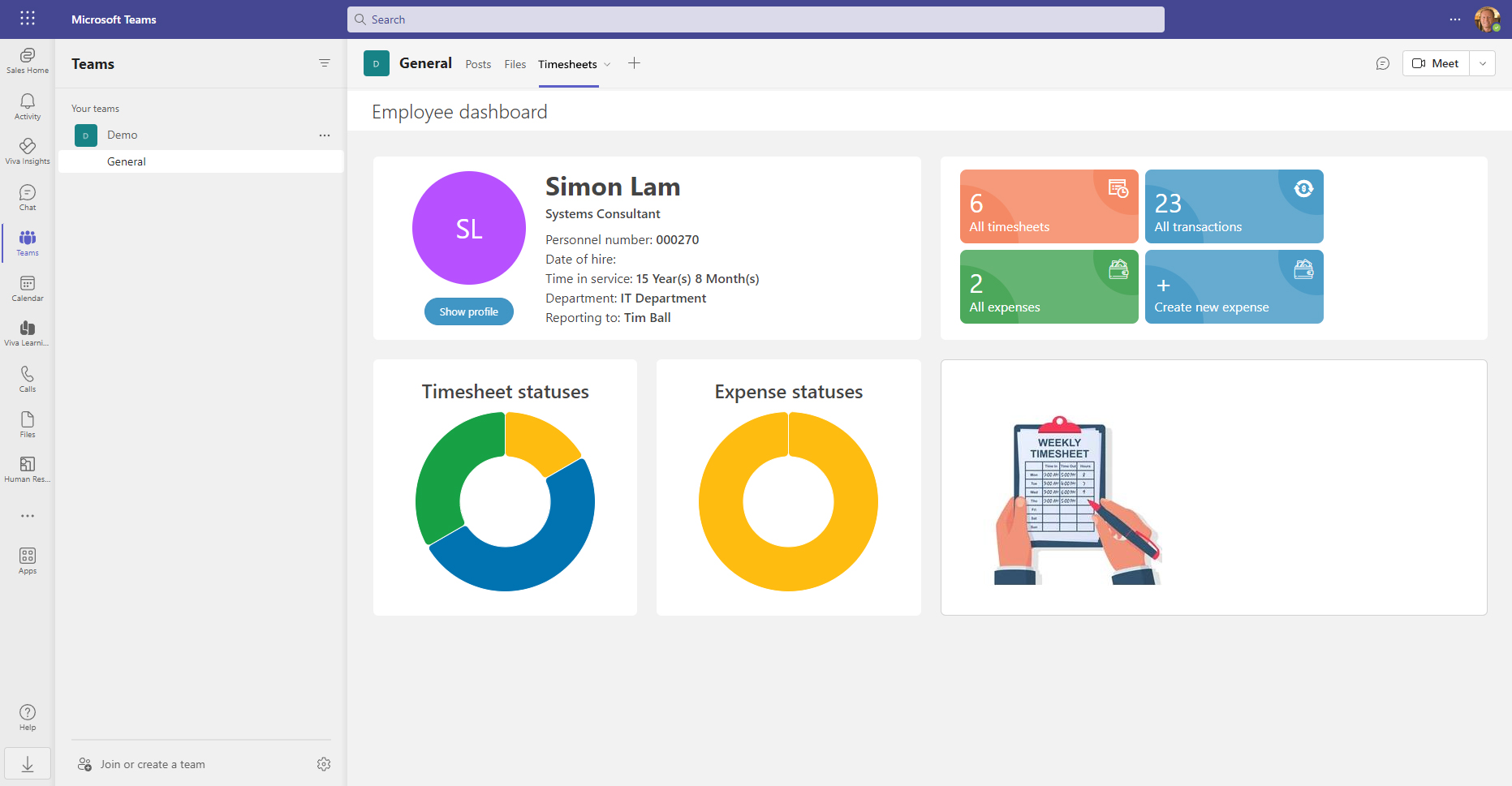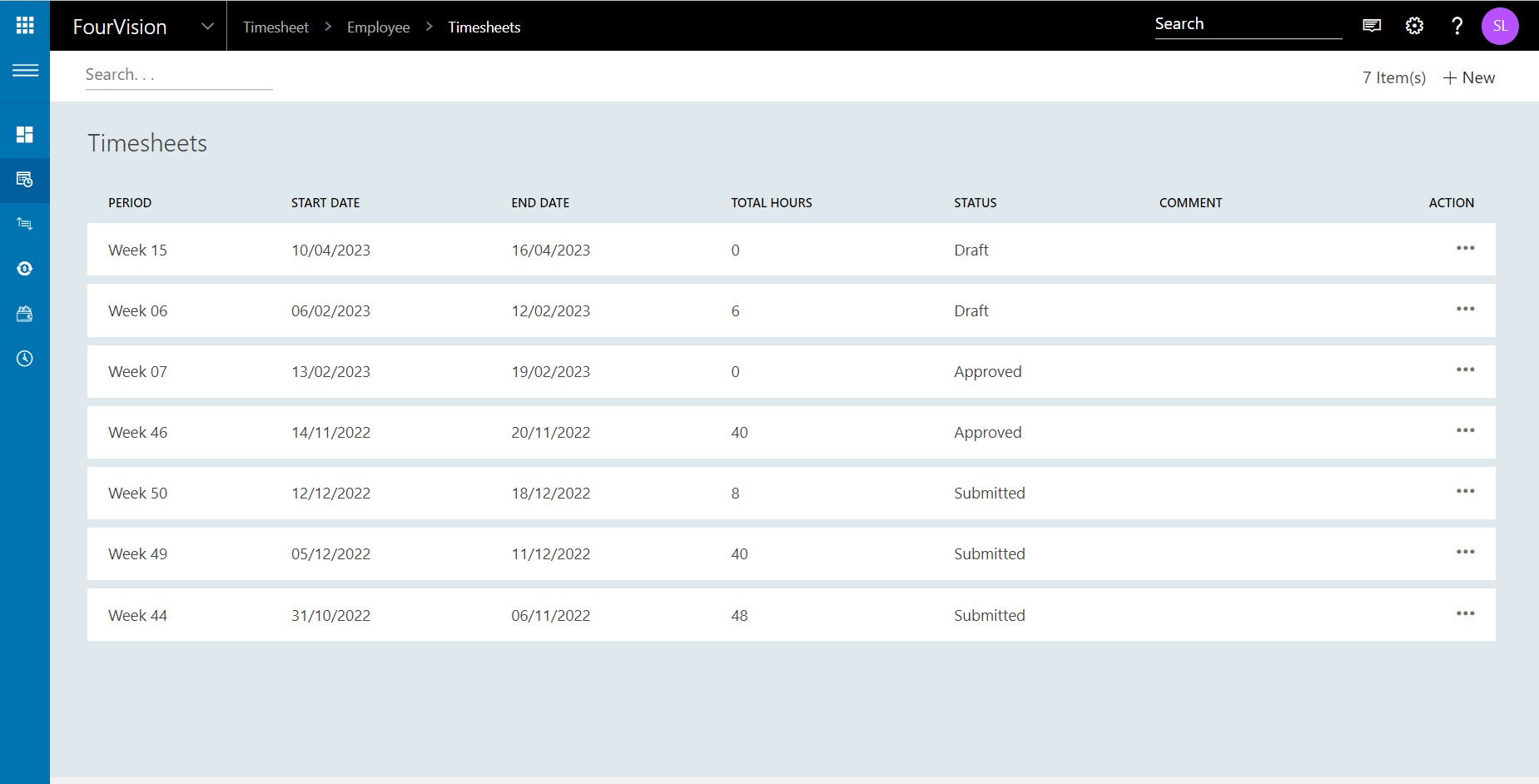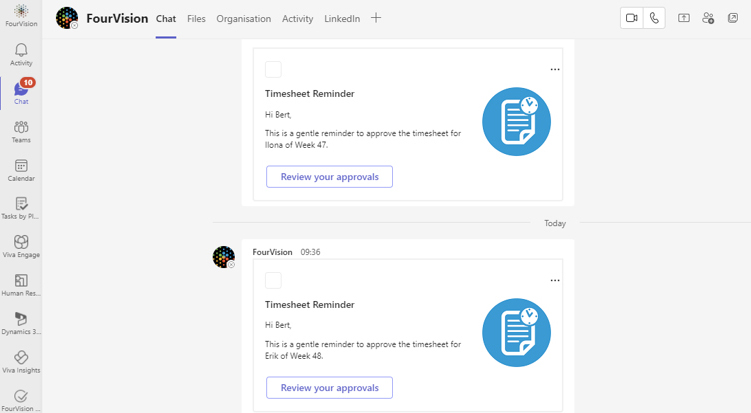 Request your free custom demonstration today to find out how FourVision can help your organization spend its time more wisely.