Do you need timesheet software?
How to manage employee time registration right? As many organizations go hybrid or fully remote, this question becomes unavoidable. The market is saturated with various timesheet solutions, both for FTE's and contractors, but do you actually need one?
As experts in HRM technologies, we believe that the more complex your business is and the more diverse customer-facing roles you have, the more you need a robust timesheet technology.
How can timesheet software empower you?
Forecast
Timesheets allow you to forecast the billable time of upcoming projects based on historical data at scale. This will make your project estimation more accurate over time, help assign sufficient resources as well as reduce their redundancy.
Manage
Tracking the time of back-office employees might be less important, but in fact, it's one of the best quantitative tools to pulse your workstream, steer it in a needed direction and focus on important tasks.
Advance
Time spent on a particular project together with other parameters such as NPS, client retention rate, revenue per customer, etc. can serve as a quantitative performance criterion.
Choosing timesheet software that suits your business: checklist
Based on our HRM expertise, we recommend you choose timesheet software based on the following criteria:
It serves your time tracking needs, without compromise.
It's GDPR compliant
It can be easily integrated with your core HRM platform
It supports one source of HR data (single source of truth) in your organization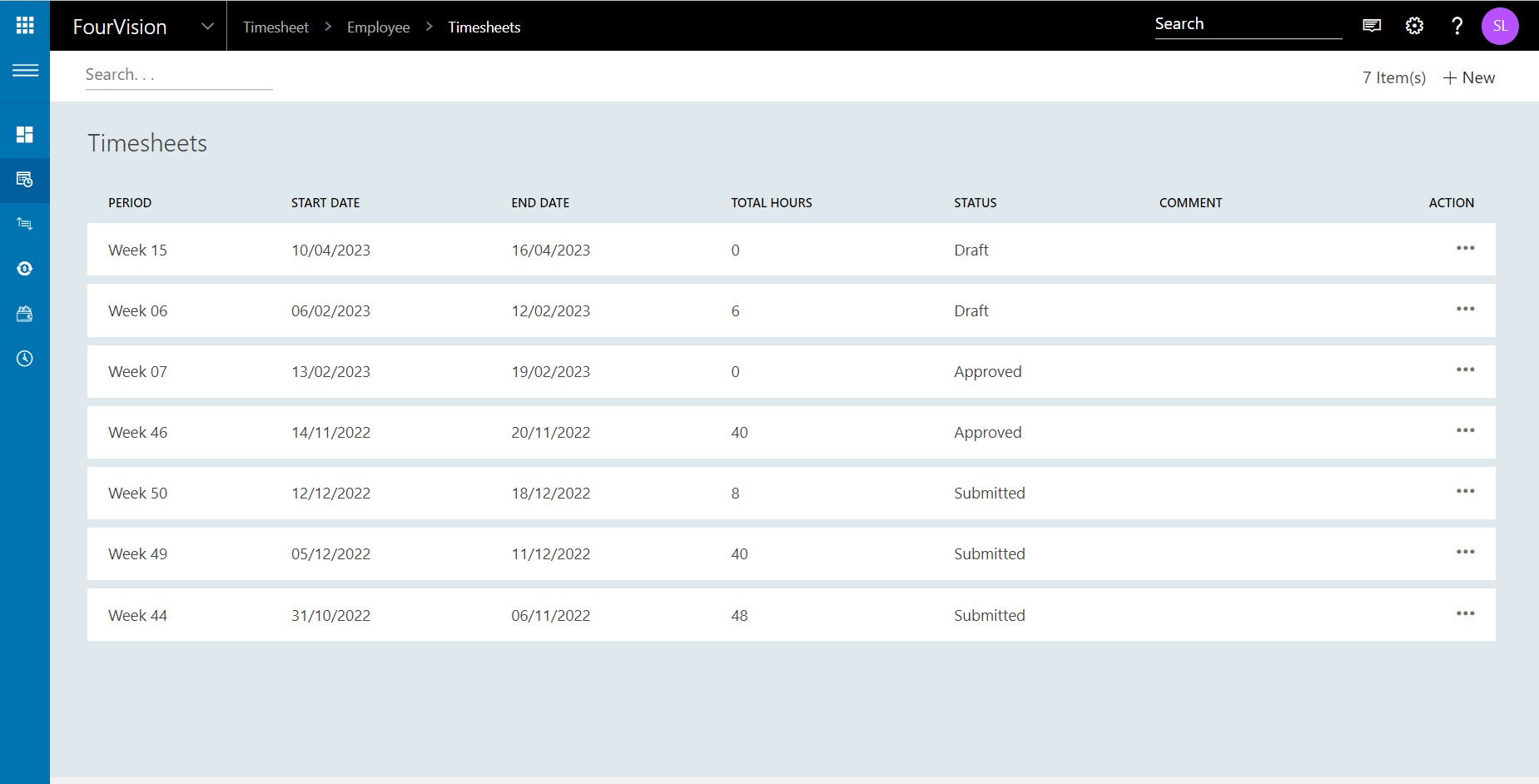 Timesheet Web App for Dynamics 365
FourVision develops and implements its own Timesheets Web App that is natively integrated with the HR module of Microsoft Dynamics 365. It can also be powered by real-time analytics reports with Power BI.
Timesheets Web App allows:
For employees: to register work hours spend on different activities and submit timesheets for approval.
For managers: approve timesheets, and directly export billable hours for invoices to customers.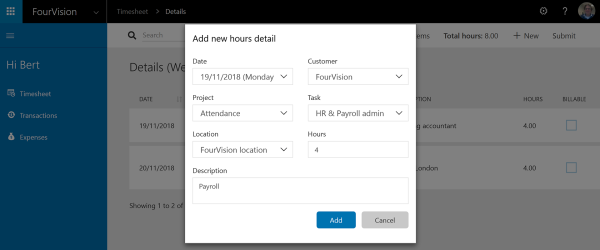 Are you interested to hear more about our Timesheets Web App and if it's the right choice for your business? Schedule a demo with one of FourVision consultants.