Harmonize Learning Management with your HR process to benefit learners and the people who accommodate it.
Seamlessly integrated in the Microsoft Ecosystem
LMS365 and FourVision partnered up to close the gap between critical HR processes and learning management.
We integrated LMS365 so you can align your learning strategy with the Learning Management capabilities of the HCM module of Dynamics 365 and our Performance Management Web App. This complements your performance cycle so employees are provided with the relevant training courses.

Learning in the flow of work
Engage your learners by providing the relevant training to the relevant person, at the relevant time and in the relevant place.
Travis Campbell (Senior Business Manager at LMS365) explained perfectly the concept of learning in the flow of work. Listen to the full episode in our Podcast.
Create courses and catalogs
LMS365's Course Creator turns scattered content into comprehensive and formalized courses. This enables employees to make the most of Microsoft Office 365's collaborative features.
The Office 365 Course Catalog gives employees an efficient and dynamic way to find the education that is relevant to their needs. Display a list of all courses or allow learners to search by category. Identify required courses and due dates. Show learners which courses they're already taking. One click is all it takes to enroll in or un-enroll from a course.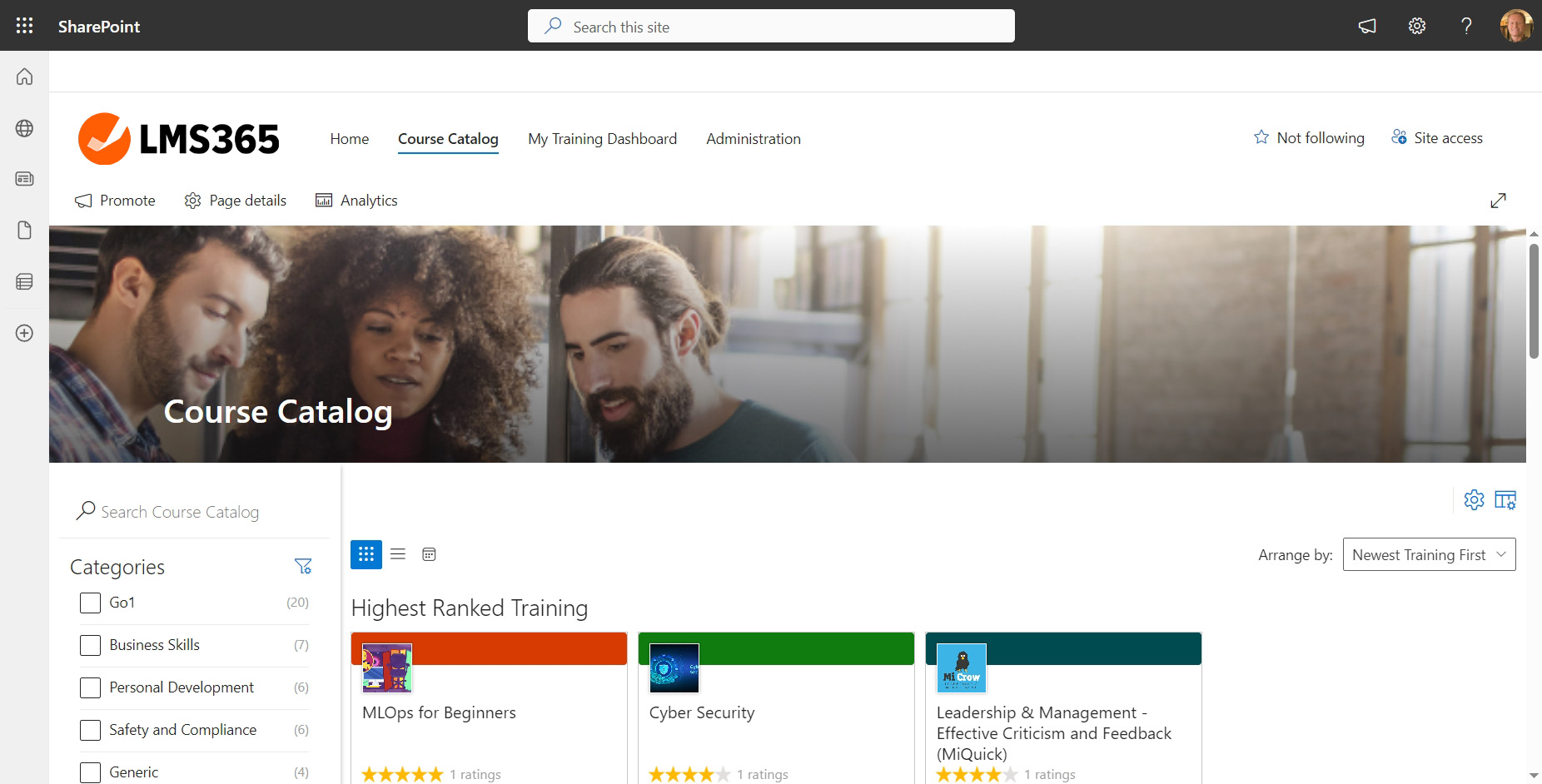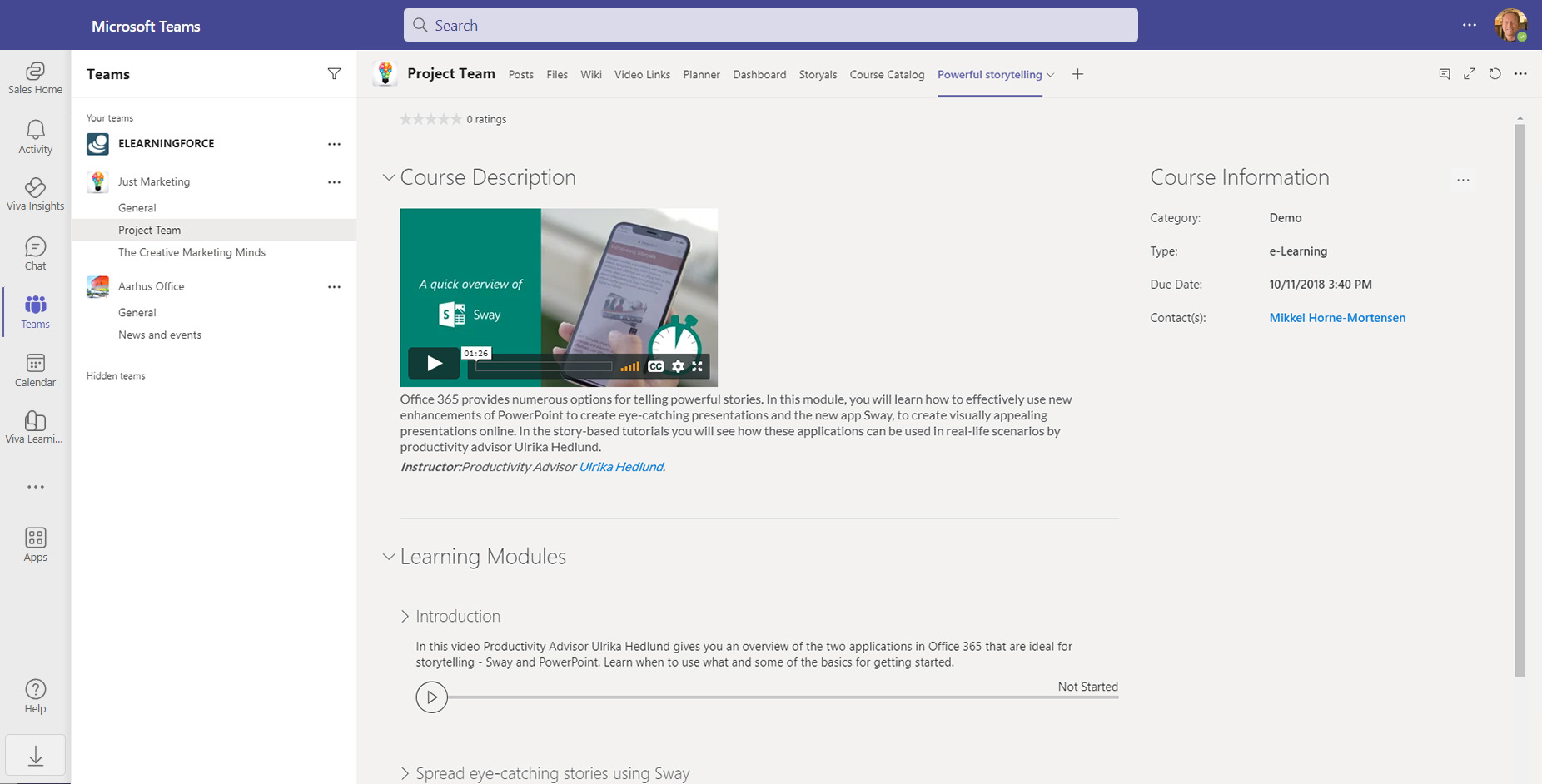 The Module Builder in LMS365 lets you curate quizzes, training courses, and any SharePoint or web content (SCORM) into a pre-defined learning module with sequenced learning steps.
Learners move to the next step only after they've completed the last, allowing them to see where they are in the overall learning process and ensuring they complete their learning path in the right order. Ideal to expose employees to new concepts in the most efficient order – and make sure they don't get confused or lost along the way!
LMS365's Office 365 Quiz Builder is used to create attractive and user-friendly quizzes that let learners test and demonstrate their knowledge.  Quizzes can be built with three different question types and add them as standalone modules to your course, or include the quiz in any Office 365 Learning Module.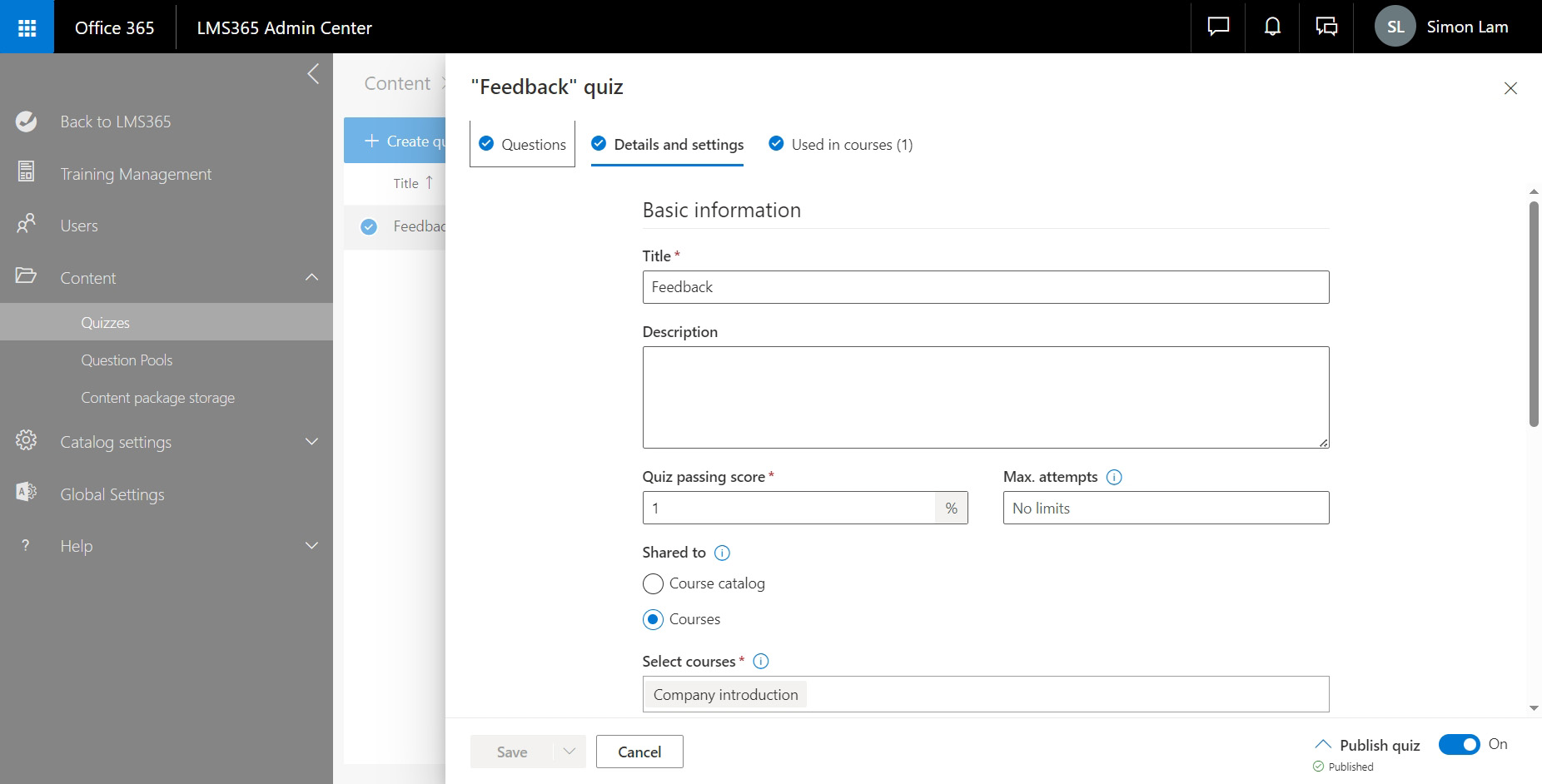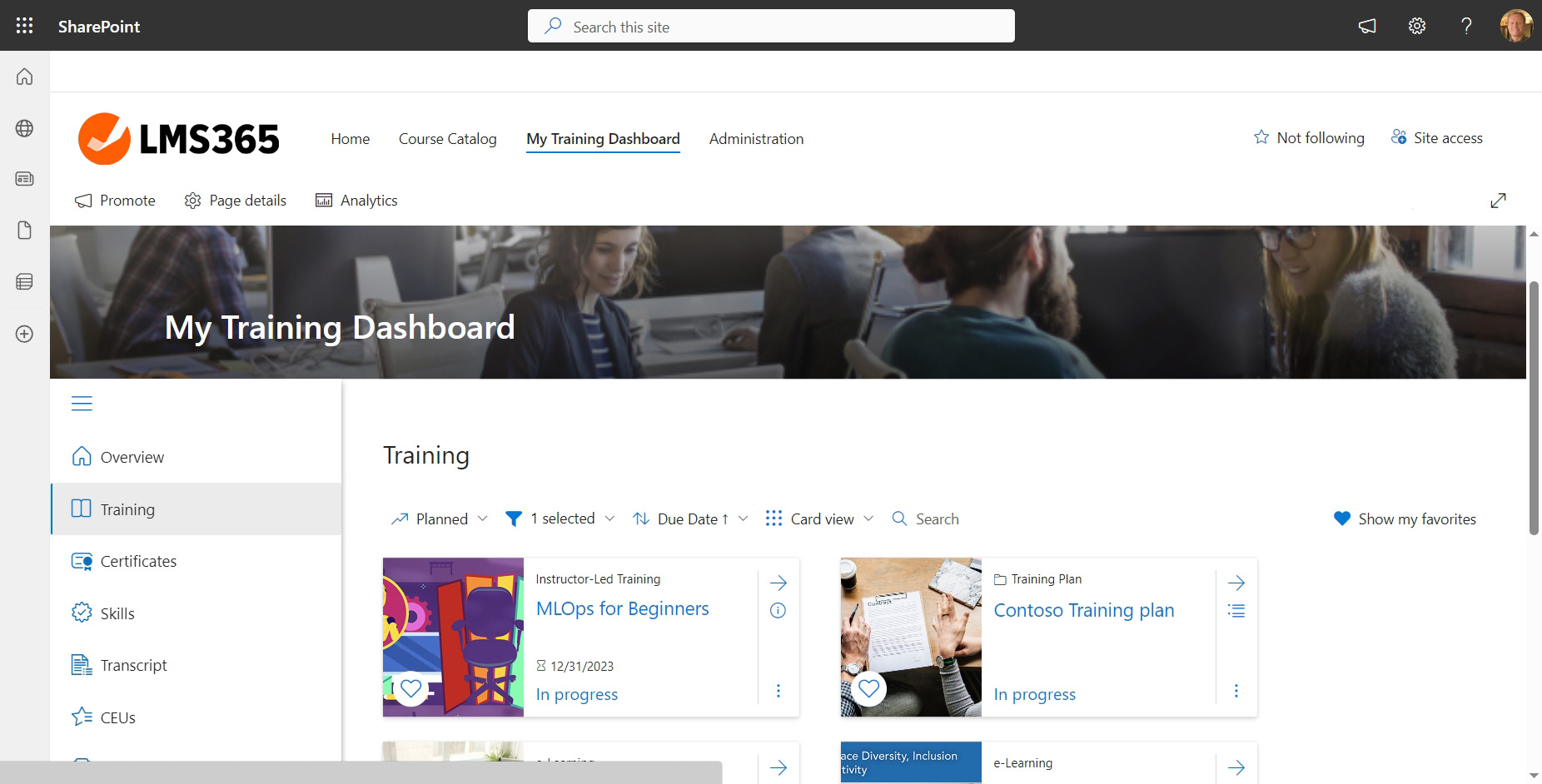 Bring gamified learning to the Office 365 experience LMS365's Training Dashboard. Create a friendly, yet competitive learning environment where recognition and rewards motivate employees to be the best on their team.
Employees have a personal training within Microsoft Teams/Office 365. It shows courses that employees can take part of, courses that are in progress, or completed.
LMS365's Office 365 LMS Administration and Reporting feature can be used to configure, control, and track the complete learning experience. Export all report to Excel or create stunning visual reports in Power BI, using Power BI reports.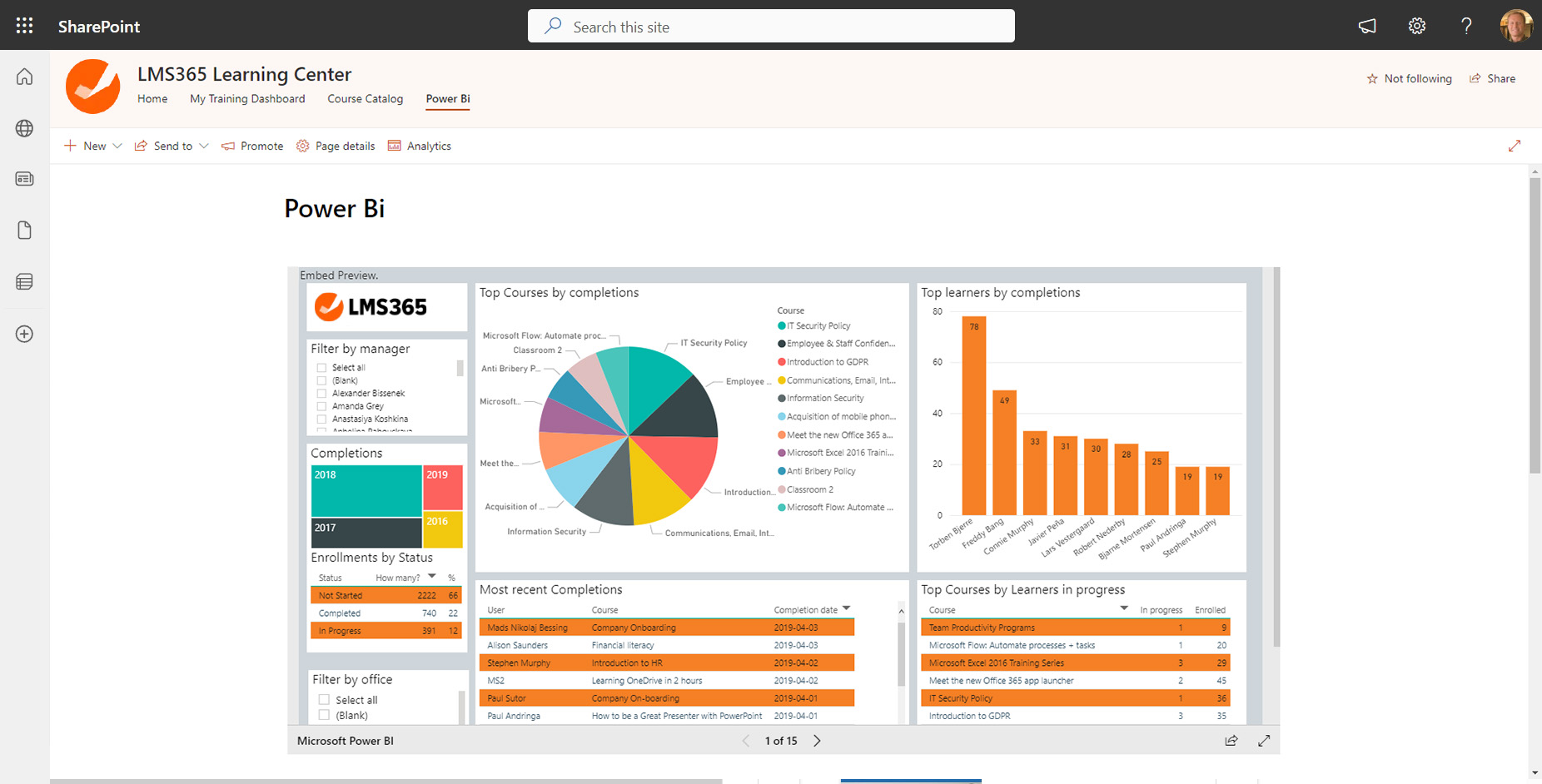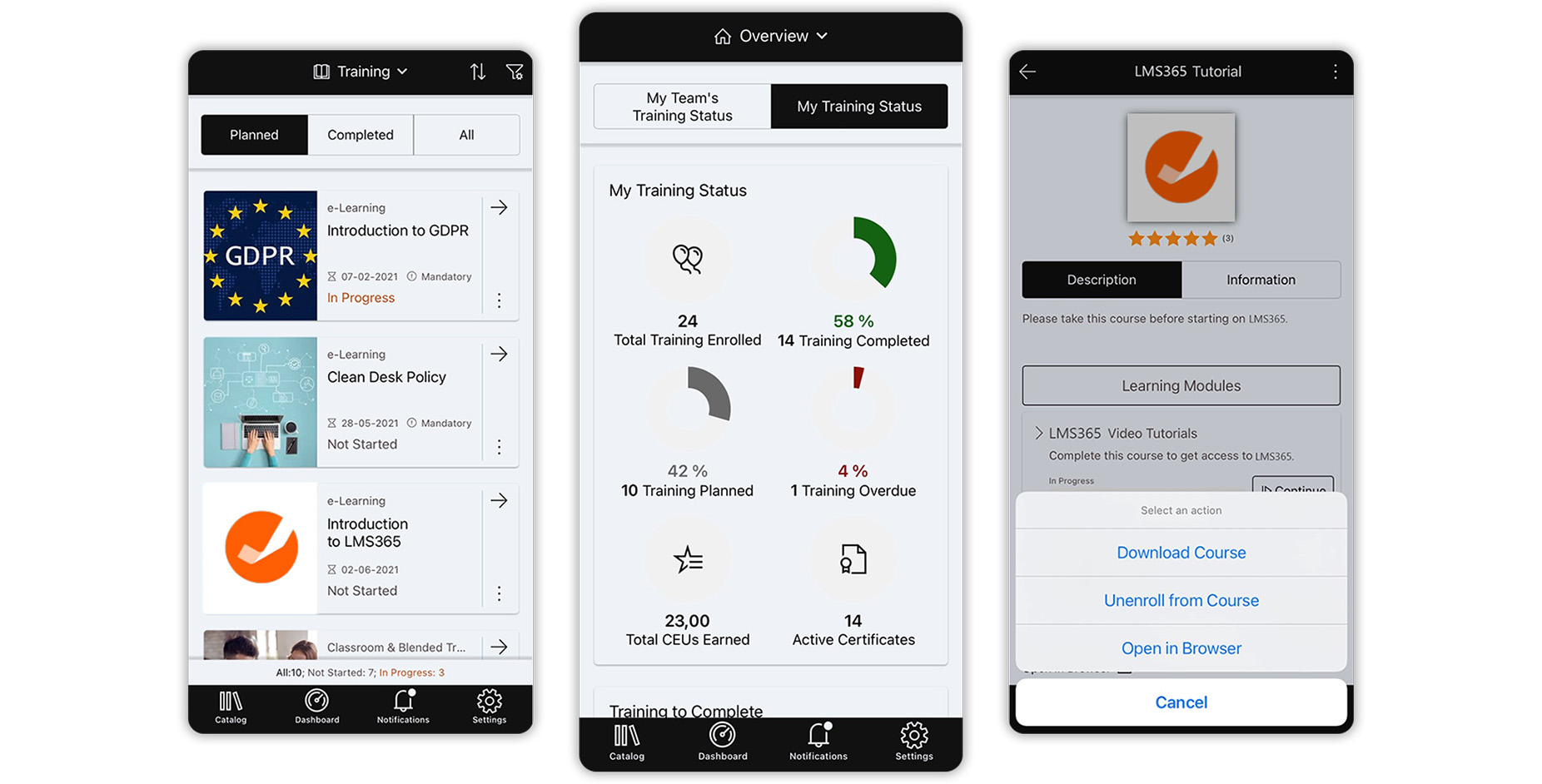 The LMS365 Mobile App gives employees quick access to their courses and provides a personalized experience from their mobile device. Including the ability to take SCORM content offline.
Create courses, deliver content, track & manage;
Engage employees within their daily business environment;
Scale to meet the needs of any size distributed workforce;
Encourage employees to help each other become more productive;
Take advantage of your existing business processes in Office and Dynamics 365;
Use existing Microsoft customization settings to customize the learning experience and meet branding requirements;
Integration with Microsoft 365, Dynamics 365 HCM and FourVision Performance Management.