Personal background
Ivo grew up in the city of Vila Nova de Gaia, just outside the second biggest city of Portugal, Porto. He used to have this view from his backyard until he was 12. Not bad, right?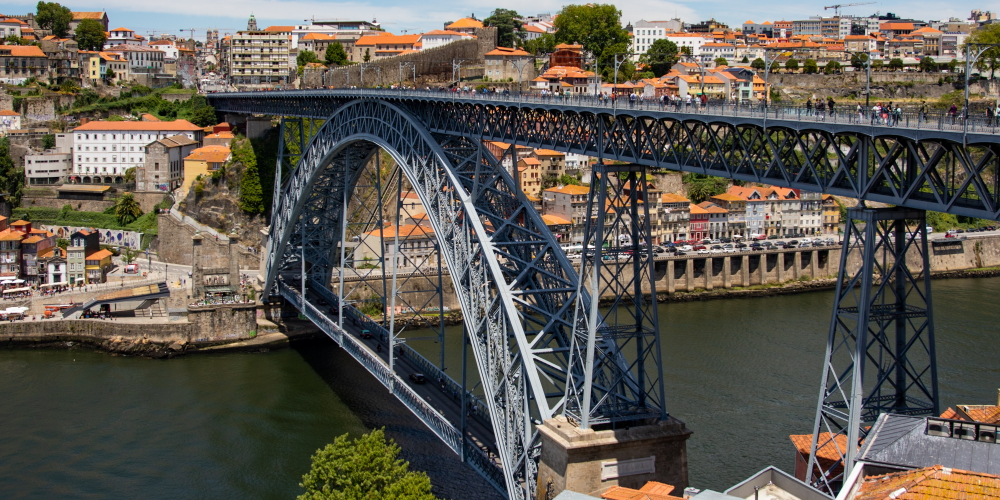 After that, the family moved to a bigger place in the outskirts of the city. Ivo took some time before finding the right path in his studies, attending Accounting and Public Administration degrees. But eventually, he realized Marketing was the one and immediately fell in love with it. Ivo completed his Business Communications degree in Porto and never looked back!
After living in Porto for 28 years and a short stay in the south of France for 2 more, he now lives in The Netherlands since 2016.
In his spare time, Ivo loves to travel, try a good meal with a good glass of wine, meet friends and spend hours just talking. He also plays a bit of guitar and he claims that singing is his hidden talent! In addition to this, he likes to listen to podcasts about business, sports and comedy. Moreover, Ivo owns three cats that he and his wife rescued.
Professional Background
Ivo started his professional career in a high-end health club in Porto as an Assistant Marketing Manager. First as an intern and later as an employee. In this job, Ivo did a bit of everything in Marketing, from social media and web content, to events and internal communications.
From previous positions, Ivo likes the different aspects of each market and the people he meets along the way. He had contact with different markets such as fitness, printing, office supplies and manufacturing and it still excites him to try to figure out the market from a customer's perspective. "Besides, meeting wonderful and talented people over the years, many of whom I keep contact with, is truly what this is all about. You listen, you learn, you help and everyone improves.", he says.
Position at FourVision
Ivo works as Content Manager for FourVision. In this role, he is responsible for the internal and external communication channels of FourVision. His main goal is to conceptualize and put in place a content framework and engine that will help FourVision to be more visible, inspirational and more engaging both internally as externally.
Over the years, Ivo was able to build a solid knowledge about customer behavior and engagement, the importance of data, personalization and content that aims to provide real value to the customer. He believes that, step-by-step, FourVision can build a framework to achieve great results. Ivo looks most forward to meeting his team when COVID-19 regulations fade away. Involving the Marketing team in the content creation process is essential.
To sum up, Ivo believes that he has a good understanding of how customers consume their content and where their attention is nowadays. He is looking forward to roll up his sleeves and help create the content customers want to see, learn from and feel inspired by.