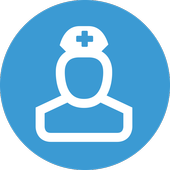 Unfortunately, everyone gets sick every now and again. The registration process can be tricky for long-term illnesses. We can make that easier for you so that you can focus on redistributing the workload among your employees, if necessary. The work does not stop when someone takes the time off.
The Sickness Registration Web App makes sure that the right person receives the notification of the sick employee. Your team manager and HR department will get an overview of who is sick and be able to take the necessary steps to move forward with this new information. Each administrator can get reports detailing and tracking sickness among your employees.
Employees can easily register sickness on any device, including mobile. Their details and personal information pre-filled so that the registration is linked to the correct employee. Any registration will become accessible to your managers and HR department. In addition, we can help you link Sickness to the Timesheets Registration and Leave and Absence Web Apps so that your entire system and employee files are automatically updated.
In case of specific sickness registrations, i.e. long-term absence, you can configure workflows and create checklists so that your employees are guided through the process of registering everything properly.
Employee Lifecycle Support
Employee management
Employee development
Workforce management
Easy individual sickness registration
Configurable workflows to guide employees through the registration process
Integration with Timesheets Registration and Leave and Absence Web Apps possible
Desktop and mobile access
Connected to the Common Data Service (CDS)
GDPR compliant