Transform and Optimize Digital Human Capital Management Processes
We are ready for the future, are you? We can lift your company into the future and streamline your HR processes, making backlogs a thing of the past. The Web Apps are easy to implement, fully integrated into the Azure Cloud environment and specifically designed to transform your HR processes into one single efficient workflow. This will structure and streamline your workforce and relieve your HR department of a lot of stress.
Support Employee Development
For your business to grow your employees must grow with you. We understand how difficult it can be to keep track of who is doing what. That is why we have found a way to help you track your employees' development with the touch of a button. Making it easier for your HR team and the specific managers to oversee who is working on what and how you may have to help them or enable them.
Map your employees' growth
The more your company grows, the more employee lifecycles you have to monitor. With only one solution, we can help you map the lifecycles of all your employees. We will discuss and configure the hierarchy differences in your company with you so that your employees' growth potential is set up well. This gives clarity as to what may be expected of every individual as well as what they can expect from you upfront.
Do you need help keeping track of your Employees' Development?
Performance Management
Document Management
HR Request
Succession Planning
Workforce Planning
LMS365
Performance Management
Make manual tracking of your employees' progress a thing of the past with our Performance Management Web App!
You can;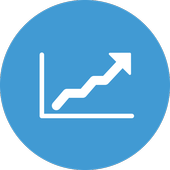 Automate your Performance Management review process
Enable personal goal-setting and easy tracking
Support regular Performance Management data updates for both managers and employees
Learn more about Performance Management
Document Management
HR Request
Succession Planning
Workforce Planning
LMS365